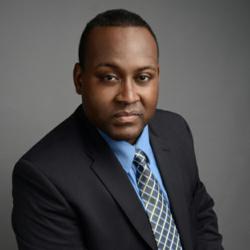 "Whether it's helping retailers deliver quality that benefits their customers, or empowering a young adult; either way it ripples forward," - Mr. Sebastian C. Alverius
(PRWEB) July 31, 2012
This summer, Alverius and Company, Inc. announced it will be expanding its role as a leader in the community. The man spearheading the success of the wholesale distribution company and encouraging community empowerment is its Executive Vice President of Operations, Mr. Sebastian C. Alverius. When asked how he builds a winning team, Mr. Alverius tells us that it is a matter of finding hard-working people who share the same vision. Sebastian C. Alverius is committed to giving back to the world around him.
Following the unprecedented growth ACI experienced in June and July of 2012, Mr. Alverius promises August will be a month where he will continue to support the community and foster new relationships with other leaders. "I have the opportunity, and therefore the responsibility to contribute to my community," Sebastian C. Alverius said.
The common factor between Mr. Alverius' professional and charitable endeavors is the vision he has for supporting others in their growth. Whether it is helping businesses, both large and small to increase their profits, or his philanthropic efforts with various charities; Mr. Alverius' vision is to raise the bar on what people can expect, from him and from themselves.
"Whether it's helping retailers deliver quality that benefits their customers, or empowering a young adult; either way it ripples forward," Mr. Alverius said. "The passion I have for making each moment count and the desire to make a positive impact is what keeps me going." Mr. Alverius' passion for being of service to others is a direct reflection of his spirituality. In 2010, his faith brought him to the point of becoming a monk with The Order of Cistercians of the Strict Observance. Despite not pursuing his efforts in monastic life, his dedication to contributing to others continues to shine in the community as a man of service.
Mr. Alverius is also a rising leader in the LGBTQ community. He continues to host panel discussions, fundraisers and events that promote community empowerment. In August 2012 ACI will partner with The Hetrick Martin Institute, which provides services for LGBTQ youth to continue to show support for the importance of education and advocacy. "My primary mission is to support gay youth in realizing their own potential," Mr. Alverius said.
FINCA, UNICEF, iMentor, and Human Rights Campaign are some of the other charities and organizations Mr. Alverius supports. "I was lucky to learn early on that my trials
were opportunities. Sometimes we need to live beyond the scope of our everyday lives to become something larger than ourselves. I have found that the easiest way to do that is to partner with amazing people. I am truly thankful to everyone I have met along the way."
Mr. Alverius stated, "The key measurement of ACI's success is its ability and willingness to help the community. "Too often today, we see companies doing what is only in their sole interest. We want to let everyone know that it is our privilege to be in service to our community for present and future generations."
If you are interested in connecting, please follow Mr. Alverius on Twitter
@MrAlverius. For those wishing to learn more about Mr. Alverius and ACI, please visit
http://www.alveriusandcompany.com.