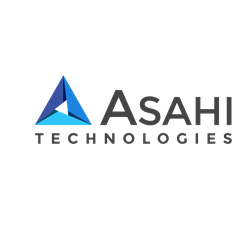 The shift towards custom web development has leveled the playing field for bricks and mortar firms competing with the big boys
(PRWEB) July 31, 2012
Businesses vying hard to expand operations have found the internet as a powerful tool to establish and achieve success. A recent online survey revealed that 300 million new websites were added in 2011 alone, this proves that web development has a significant impact on global retailing trends. This increase in the number of businesses venturing online has also created the need for Custom Programming Solutions NY.
Web development is multi-disciplinary and comprises of diverse fields of analysis, design, programming, testing, content creation, simulation, project management to presentation. To deliver on all these complex issues, businesses require a reliable web development firm with vast experience and expertise in web technology. Asahi Technologies is a leading firm with vast expertise in web development promises exceptional methodologies, techniques, and tools to meet any requirements for web based solutions.
Many marketing experts also acknowledge that websites play a critical part to compete in today's business environment, as it exposes the firm to a host of new clients and also reflects a positive image, since many customers now prefer to buy products/services online than conventional mall shopping. Apart from that it can act as an effective medium for easy contact between business, suppliers and customers. And these issues press the need for a custom developed website meeting requirements of a modern day visitor.
"The shift towards custom web development has leveled the playing field for bricks and mortar firms competing with the big boys" stated Vinod Subbaiah, CEO of Asahi Technologies. "A well-designed website can project an image of professionalism and credibility for any business, at Asahi Technologies our developers build content management systems incorporated with web pages that can be maintained and updated by clients without the need for intricate programming knowledge".
Asahi Technologies has also launched a free consultation service for entrepreneurs requiring web solutions,"At Asahi Technologies, we also provide a free consultation to help organizations understand their web options. Our experts also believe that important for businesses to have a firm knowledge on web development which helps them take better decisions" added Vinod Subbaiah on the consultation services.
About Asahi Technologies
Asahi Technologies is a New York based web design and development firm that provides software consulting and development solutions to small and medium level businesses all across North America. Asahi Technologies specializes in Responsive Design Company NY, cloud computing, online marketing, Mobile Application Development NY and open source technologies. Under the leadership of Mr. Vinod Subbaiah, who himself started his career as a software programmer, Asahi Technologies' team comprises of experienced software professionals have extensive knowledge of technology covering B2C and B2B operations. The firm's headquarters is located in New York City, NY.