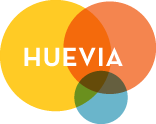 Los Angeles, CA (PRWEB) July 30, 2012
405 Networks, LLC has completed its acquisition of Huevia Web Hosting, formerly part of Deviathan, LLC. 405 Networks, LLC will retain the Huevia.com brand and website and continue to market to the vast array of creative professionals. As a result of the acquisition, Huevia Web Hosting customers will now benefit from the many services 405 Networks, LLC has to offer, including improved network, web hosting, and email services along with value added products.
Following the acquisition all Huevia Web Hosting customers have been migrated into the 405 Networks infrastructure. This migration is nearly at its completion and Huevia customers will now enjoy additional benefits, such as improved email product, phone support, and access to a 24/7 urgent department. 405 Networks welcomes the new customers with open arms and is confident that they will be treated with the utmost quality in service.
Joshua Zika, Founder of Huevia, plans to pursue other endeavors, and has entrusted the future of his customers to 405 Networks, LLC. "I think the Huevia brand will be in great hands," says Mr. Zika, "It's nice to know that the service level Huevia customers expect will not only be maintained, but will actually be even better than ever going forward."
"I have no doubt that Joshua made the right decision when he decided to entrust the Huevia brand and its customers to 405 Networks" says Founder of 405 Networks, LLC, Michael Grazziani. "We offer quality web services on top notch infrastructure to ensure the service levels are not only maintained but exceed what the Huevia customers have come to expect."
About Huevia (http://www.huevia.com)
Huevia was started in 2004 as a way to help artists who wanted to host their portfolio online. Based out of Florida, Huevia geared its approach towards creative professionals and helping them make the best choices according to their specific needs.
About Deviathan, LLC (http://www.deviathan.com):
Deviathan dreams up, establishes, and manages services that give creative professionals the tools necessary to promote and distribute their craft. Deviathan's services are easy to use, attractively priced, and completely designed to meet the needs of today's creative professional.
About 405 Network LLC (http://www.405networks.com):
405 Networks LLC was established in 2008 as a merger between multiple web service companies to provide improved network and infrastructure. The oldest company that was part of this merger was established in 1996 giving 405 Networks LLC over 15 years of experience in the web hosting industry. Today, 405 Networks, LLC continues to service many of those customers, maintaining several customers' loyalty for more than a decade. 405 Networks LLC thrives in offering the most robust web services backed by professional, experienced and friendly staff members.