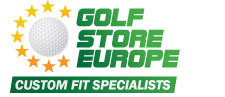 The on-going popularity of the Bushnell collection is down to the sheer quality and accuracy of the technology used to develop these innovative products
(PRWEB UK) 30 July 2012
Golf Store Europe stocks a wide variety of Bushnell rangefinders, from the ever-popular V2 range to special Pro Tournament editions, plus assorted accessories such as skins and mounts. According to statistics recently analysed by the marketing team at the firm, these products are the most sought after models of the current year, out-selling similar products manufactured by other big brands.
A representative from Golf Store Europe believes that the on-going popularity of the Bushnell collection is down to the sheer quality and accuracy of the technology used to develop these innovative products.
"We've been receiving fantastic customer feedback for this line of rangefinders, so clearly they are performing incredibly well for both amateur and professional golfers looking to improve their course management and enhance their game significantly," he states. "This is why we have extended our collection of Bushnell products in recent times – we want our stock to reflect demand so our customers are able to get their hands on these fantastic range finders as quickly as possible."
GolfStoreEurope is Europe's leading provider of specialist golf equipment. Based in Ireland and boasting stores up and down the country, the retailer also gives customers the opportunity to order an array of top golf accessories on the web – head over to golfstoreeurope.com and check out the ever-expanding range of products now available at the click of a button. The staff at the company emanate a clear passion for the sport and so are able to cater for both amateur and professional golfers alike.