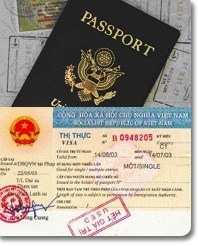 The website constantly updates new information in order to offer customers in U.K with the best visa service
(PRWEB) July 31, 2012
Vietnamvisa.org.uk is the website providing Vietnam visa information in U.K. For many years, it has brought customers with trust and satisfaction.
Nowadays, the number of U.K people visiting Vietnam is dramatically growing. To enter Vietnam, tourists are obliged to have a Vietnam visa. They can apply a visa online. Otherwise, they can apply directly at the embassy as early as six months prior to the date of travel.
As for those who would like to make a visa at embassy, the website offers them with the service of Vietnam visa embassy. Getting access to this page, customers are fully provided with the procedures to make a visa. Many customers get confused on applying visas. Therefore, the website instructs customers with detailed information. Indeed, there are four main notes that are compulsory for applicants such as original passport, application form, visa fees, and a prepaid envelop. For example, the application form must be completed, signed, and attached with 1 original photo. In case of a loose-leaf-visa request, an additional photo must be stapled to the form. If the applicant has already got a visa approval, they may write the reference number on the top of the form. The people who comes to Vietnam for less than 3 months and does not have a visa approval just leave "visa approval number" blank. Later on, the embassy will take care of it. Additional processing fees for visa approval may be required.
Apart from such information, Vietnam Visa Embassy offers many links to various webs, which contain useful contents. Customers may discover U.K. and Russian visa center, Tourist visa, Tourist visa to the U.S. as well as tourist attractions in Vietnam. The website constantly updates new information in order to offer customers in U.K with the best visa service.