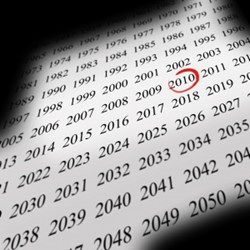 Always check your policy documents thoroughly so that you don't encounter any surprises.
Ipswich, Suffolk (PRWEB UK) 30 July 2012
Recent reports from The Guardian and its readers suggest that many insurance firms are automatically renewing car insurance policies without customers knowing about it. It is reported that many customers are angered at this, not only because they were unaware of it when taking out the policy 12 months prior, but also because some policies are being automatically renewed at a higher price.
Many Guardian readers are reported to be furious because they have found cheaper prices elsewhere, mainly on car insurance comparison sites. Some have even found themselves insuring one vehicle with two policies because they have been unaware of the automated renewal and have had to pay out cancellation fees as a result.
Auto renewing car insurance is not a new phenomenon; according to figures from the Financial Ombudsman Service they can receive approximately 500 complaints in a year on the issue.
Insurance firms have fought back saying that they will always provide ample time before the renewal and give their customers adequate warning. They also report that many customers welcome the auto renew service as many would rather stay loyal, don't have time to shop around, and importantly, would rather not risk being uninsured at any time.
Motorists interviewed by The Guardian complained that insurance firms do not make it clear enough when they take out the policy that it will be renewed automatically. They also complained that in some cases the insurance renewal premium is substantially more than the current premium being paid, implying that auto renewal is more of a money making scheme rather than a benefit of to the insurance customer.
Andrew Goulborn, Commercial Director at Tiger.co.uk commented:
"We would recommend that shoppers enquire about auto renewal at the point of taking the policy out and always check policy documents thoroughly so that you don't encounter any surprises. Automated renewal is normally presented as an option and as such shoppers can choose to opt out. Most insurers will provide two weeks' notice of renewal in writing, at which point it is always advisable to compare car insurance quotes from different insurance companies to see if you can get a better deal before you make a decision on whether to renew or not. Using a car insurance comparison site like Tiger.co.uk can make this process easier. At Tiger.co.uk we have over 150 insurance partners to choose from and our 'Easy Fill®' form makes shopping around quick and simple."
About http://www.tiger.co.uk:
Tiger.co.uk is a trading name of Call Connection Ltd. Tiger.co.uk is a UK based, independent car insurance comparison site, offering insurance quotes from over 150 motor insurance brands. Call Connection Ltd is authorised and regulated by the Financial Services Authority (number 308374).