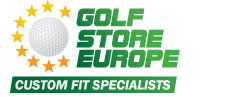 Golf is an expensive sport, therefore all avid golf players are looking for top quality equipment at the lowest prices possible
(PRWEB UK) 30 July 2012
Customers will be automatically sent 48 complimentary DX2 golf balls when they purchase a collection of seven irons or more from the company's online store.
Wilson Staff Di11 irons remain a firm favourite amongst customers of golfstoreeurope.com. The heads of these clubs are manufactured from premium grade metal which, combined with its durable steel uniflex shaft, encourages a higher and straighter ball flight. The wider sole of the iron is intended to improve turf interaction in all kinds of conditions and environments.
A representative from Golf Store Europe's sales and marketing team explains the importance of launching these kinds of exclusive deals at a time when many amateur golfers are seeking for better value for money across the board.
"We're 100% committed to providing our customers with an unparalleled level of service, so we're always looking at ways to offer them opportunities to save money", he says. "In general, golf is an expensive sport, therefore all avid golf players are looking for top quality golf equipment at the lowest prices possible – something we strive to provide."
GolfStoreEurope is Europe's leading provider of specialist golf equipment. Based in Ireland and boasting stores up and down the country, the retailer also gives customers the opportunity to order an array of top golf accessories on the web – head over to golfstoreeurope.com and check out the ever-expanding range of products now available at the click of a button. The staff at the company emanate a clear passion for the sport and so are able to cater for both amateur and professional golfers alike.