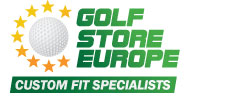 Galvin Green describes its golfwear as functional and high-performing
(PRWEB UK) 31 July 2012
To cement the omnipresent reputation of leading golf clothing supplier Galvin Green, members of the Golf Store Europe team have commented on the fact that a majority of attendees to the event were sporting clothing manufactured by the company, which has offices across the world and is a top supplier to the European market.
Galvin Green describes its golfwear as functional and high-performing and the quality of its products is recognised by some of the most high profile golfers in the world. As an example, Irish Open winner Jamie Donaldson endorsed the brand at the event by wearing a Galvin Green rain jacket and pullover, clearly communicating his love for the apparel.
Several other members of so-called 'Team Galvin Green' include Caroline Masson and Peter Hanson, both of whom have previously commented on the 'comfort' and 'freedom' of the brand's innovative 'Multi-Layer Concept', a design innovation that has been developed by Galvin Green to ensure professional golfers deliver their very best performance on tour.
A staff member from Golf Store Europe adds: "We've always been big fans of the Galvin Green range, which is why we stock a great deal of their collection. All kinds of Galvin Green apparel can be ordered online via our website and we've currently cut the price of many products for the benefit of our consumer base".
GolfStoreEurope is Europe's leading provider of specialist golf equipment. Based in Ireland and boasting stores up and down the country, the retailer also gives customers the opportunity to order an array of top golf accessories on the web – head over to http://www.golfstoreeurope.com and check out the ever-expanding range of products now available at the click of a button. The staff at the company emanate a clear passion for the sport and so are able to cater for both amateur and professional golfers alike.