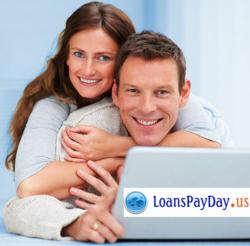 We are delighted to provide an efficient and easy to use service that matches would be borrowers with the kinds of payday loan lenders who specialize in this type of product.
(PRWEB) July 31, 2012
Loanspayday,us is a lending solution that offers consumers a way to make the month. When emergency strikes or an unexpected expense hits the household budget, it can be hard to find the cash needed to fix the car or repair the refrigerator. Ideally, all consumers would have a six month emergency fund stashed away in the bank, but the global economic downturn has made many borrowers look for a stopgap when they are fiscally squeezed.
Loanspayday.us can help. It's a fast and easy to use service that consumers can access from any computer connected to the internet. Simply by visiting the loanspayday.us site and filling out a short and easy to follow form, would-be borrowers are contacted by a payday loan lender, often within minutes.
A spokesperson for loanspayday.,us said "A payday loan is like an advance on your paycheck. Our borrowers must be U.S. citizens and have a monthly or weekly salary that is deposited directly into a bank account. Once they've supplied a few basic details via the website, we match them to a direct payday lender who can advance them the cash they need. That loan is usually paid back within two weeks, when the salary is deposited into the customer's bank account. It's not a long term lending solution, but it is a product that helps people in a pinch, and we know that many of our customers are grateful indeed for a place to turn when they simply must get extra funds for an unexpected situation."
Visitors to loanspayday.us must have a few basic details with them when completing the application form. That includes their social security number, full mailing address as well as their employment details and bank details.
Once those details have been entered into the easy to use application form, a lender makes contact and goes over the terms and conditions of the loan, if the would-be borrower qualifies. That generally takes only a matter of minutes and all details are confirmed upfront – there are absolutely no hidden costs or charges. Depending on the policies of the various lenders involved, funds can reach the borrower in as little as one hour, though it can take up to twenty four hours or overnight in some cases.
The spokesperson for loanspayday.us continued "We are delighted to provide an efficient and easy to use service that matches would be borrowers with the kinds of payday loan lenders who specialize in this type of product. There's no credit check required or needed, and anyone over the age of 18 who needs a direct payday loan is welcome to use our service. That means that even if you have a bad credit record, it is okay with us. We simply ask that you pay back the loan as you receive the next employment check. It's really that simple."
Visit the site at loanspayday.us and see how fast and efficient it is to borrow money this way. Neither endless lengthy interviews with phone representatives, nor countless hours spent trudging from one office to another. This is the future of payday loan lending and it begins here: visit: http://www.loanspayday.us/