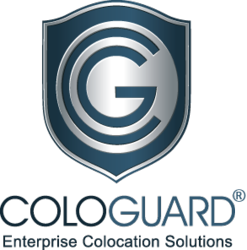 Whether you need to transmit data over satellite or establish a secondary connection to another building, ColoGuard's roof access is an affordable and simple solution.
New York, NY (PRWEB) July 31, 2012
ColoGuard, the New York area's leading provider of colocation and data center services, announced today that it is waiving setup fees for new clients who install equipment on the roof of its data center. Unlike most colocation providers, ColoGuard has full rights to its roof, which has full, unobstructed views of New York City and the rest of the tri-state area.
Roof access opens a number of possibilities for ColoGuard customers. Besides having fast, direct access over the Internet through ColoGuard's fiber connections, clients can receive and transmit data over satellite or radio relay. ColoGuard's 12-story building, located across the East River from Manhattan, has an unobstructed view of the southern sky and Manhattan. Unlike rival data centers, the facility is not surrounded by taller buildings.
"The view up there is not only spectacular but also perfect for aligning transmission equipment to satellites or other rooftops in New York City and elsewhere," said Ruben Magurdumov, ColoGuard Vice President and Co-Founder. "Whether you need to transmit data over satellite or establish a secondary connection to another building, ColoGuard's roof access is an affordable and simple solution."
Current ColoGuard customers have mounted equipment on ColoGuard's roof for a variety of reasons, including transmitting video over satellite, disaster recovery, and establishing fiber-like data connections to places where there is no fiber access. In fact, wireless point-to-point connections offer fiber-like speeds over microwave, radio or laser frequencies.
ColoGuard will waive setup fees through the end of September for new clients who wish to install equipment on the 40,000-square foot roof. Connections are routed through secure conduits from the servers in the data center and the equipment on the roof, where everything from a single satellite dishes to high-powered multi-directional antenna arrays can be mounted. ColoGuard's roof, like its data center, has strict security and can only be accessed by authorized personnel via keycards and biometric scans. Customers who need uninterruptable power also can route lines from their racks from the data center.
In addition, ColoGuard has a "no-hassle" guarantee. Because it owns its data center, ColoGuard does not need to negotiate with a landlord and can offer the ultimate flexibility whether installing equipment indoors or outdoors on the roof.
"ColoGuard promises to beat the price of any data center and provides services that no one else can match. Customers will never get stuck in back-and-forth negotiations. We'll just get your equipment set up and running with no red tape," Magurdumov said.
About ColoGuard
ColoGuard Inc. is a subsidiary of GalaxyVisions and was born out of the increasing need for affordable enterprise colocation solutions. ColoGuard is a privately held managed colocation facility based in the heart of Brooklyn, NY, just minutes from New York City. With a state-of-the-art in-house data center, ColoGuard's goal is to provide affordable enterprise colocation solutions for companies of all sizes. ColoGuard's facility offers a diverse network routes via dark fiber, 24/7/365 live technical support and prices and services that are unmatched by competitors. For more information, visit http://www.cologuard.com.
Press Contact:
Director of Marketing
Renata Magurdumov
Email: Renatam(at)cologuard(dot)com
Phone: (917) 647-1762