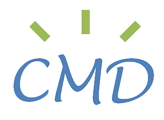 CollaborateMD has differentiated themselves from their competitors by providing affordable high-quality solutions that deliver exceptional customer experiences
Orlando, FL (PRWEB) July 31, 2012
CollaborateMD (CMD), a leading provider of easy and affordable cloud-based Medical Billing Software and Practice Management Software, knows a thing or two about acquiring a loyal customer base. One-third of CollaborateMD's customers have used the established Medical Billing and Practice Management software solution for over five consecutive years. Finding other healthcare software companies who can say the same about their customer retention rate are hard to come by in this industry where marketing claims and promotions often bring in new customers who are soon disappointed with the service and support provided.
Many consumers in the Medical Billing industry aren't aware that they are sacrificing the support they need when they evaluate new products that don't have a proven track record of over 12 years in electronic medical billing. Fortunately, customers of CollaborateMD will never need to choose between world-class support and leading-edge design. Just what is it that drives the loyalty of CMD customers and inspires them to become brand advocates? The answer is clear; the established cloud-based medical billing software includes free upgrades, unlimited quality support, and a robust Customer Relationship and Experienced Management (CRXM) Team. The CollaborateMD CRXM Team is focused on cultivating effective relationships with customers to ensure a positive end-to-end customer lifecycle experience when leveraging CMD's services and electronic medical billing solutions.
CollaborateMD employs three concepts to achieve their established and loyal customer base through CRXM:

They recognize that the value they bring to the Medical Billing Software and Practice Management Software market is more than just software.
They strive to proactively exceed their customers' needs by completely understanding their expectations, preferences, and aversions.
And they focus on actively engaging their customers, ensuring quality interactions that form positive customer experiences and ensure total customer satisfaction.
Darrell Turner, COO and President of CollaborateMD expands upon on the benefits of CollaborateMD's powerful CRXM Team, which has assisted in building enduring relationships and ensuring a positive experience with their customers ranging from large Medical Billing Services to small Medical Practices. Mr. Turner went on to state that, "While we have implemented a specific CRXM team, every business partner at CollaborateMD understands the importance of proactively managing their interactions with the customer to deliver maximum value and create a unique CMD customer experience."
CollaborateMD stands apart from their competition by providing affordable, high-quality medical billing solutions that deliver exceptional customer experiences. From the executive leadership, to the responsive Sales team, dedicated Implementation and Support Specialists, and quality CRXM team, the mission is continually refined and polished. Each CMD business partner strives to employ a genuine, caring and empathetic approach that focuses on the total Practice Management and Billing experience of their customers.
About CollaborateMD
Since 1999, CollaborateMD's innovative cloud-based healthcare software solution has contributed to the financial success of medical practices and medical billing services across the country. CollaborateMD's 100% Java solution, with its simplicity, ANSI 5010 compliance, affordable monthly fees, and 99% First Pass Claim Acceptance rate allows thousands of medical providers to see a true return on investment. CollaborateMD customers enjoy fast implementation, exceptional and unlimited support and most importantly, increased office efficiency and reduced account receivables. For more information, visit http://www.CollaborateMD.com or call 888.348.8457.