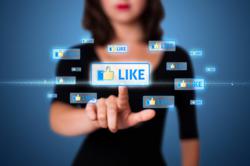 IFM offers real world, simple, and cost-effective solutions for Business.
Toronto, Canada (PRWEB) July 31, 2012
The rules of marketing are changing. Social Media Marketing is now challenging traditional advertising methods that companies have been using for decades. Consumers are now migrating to Social Media outlets for advice, research and passing on information as well.
Before any business gets involved in marketing via Social Media, a general understanding of what Social Media is, why a business should be involved, and how it can benefit a business in terms of optimizing for Search Engines.
For example, business Facebook pages developed for Social media are becoming more common. Tweeting, commenting, posting etc. are becoming the norm. There are so many sites on the internet that give varied definitions of what Social Media is, IFM has put together a condensed list of good pointers to help.
1) Getting involved in Social Media can make a company more visible.
2) Spreading the news about your company increases Brand Awareness.
3) Actively participating in Social Media can make any company a point of reference.
4) Contributing knowledge, helps seek-out those that are in need of business services.
5) Social Media can help solve problems with promotion of a product or service.
6) Active participation helps find what people are saying about any business.
7) Social Media sites like Facebook are good for Search Engine Optimization.
8) Keep up with the competition who are already involved with Social Media.
9) Social Media can gently funnel those in need, to the company website.
10) Social Media involvement works with other methods of marketing.
If this sounds time-consuming, it could be. It is for this reason IFM has developed their own system to promote and manage their client's Social Media exposure. IFM's new Social Media Management service allows businesses to stay in direct contact with the general public and potential clients while allowing business owners to focus on running their business. "We take the time and efforts necessary to make inroads in Social Media for our clients. We also measure all activities on the most popular Social networks to follow trends and attract new business for our clients."
IFM Social Media Management involves:

Sharing updates and comment on Linkedin
Following , tweeting, retweeting and share links
Post on Facebook
But measuring the progress and results are paramount. IFM's Social Media Management system goes further by:
Actively contributing on Facebook, Twitter and Linkedin
Following a set list of tasks on a weekly basis
Monitoring those who are active on Social Media talking about client brands
Growing and nurture a new audience for each client
Saving clients time and money to focus on their core business
IFM Web Services offers Social Media Optimizing, Search Engine Optimization and Web Design services. Located in the Toronto area (GTA), IFM has helped business achieve an effective online presence and has helped clients as far away as Bermuda and Mexico. For more on Social Media, SEO or Web Design for businesses, visit IFM at http://www.ifm.ca