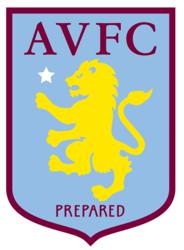 It was a real night to remember for villa
Birmingham, UK (PRWEB UK) 31 July 2012
Villa were the big winners at the prestigious football hospitality events awards ceremony.
Held at Brighton & Hove Albion stadium, Villa scooped six top gongs at the 'Stadium Experience' event.
They won the gold standard for chef team of the year, green sustainability and matchday hospitality in the top-flight.
They even scooped the overall matchday hospitality award - covering all the league stadiums in this country and north of the border as well as national venues too - beating off stiff competition from Wembley, Hamden Park and Croke Park.
They came home with the silver standard in the media choice category and bronze for conference and banqueting.
Alison Plant, head of the hospitality and events department, also had a night to remember picking up a commendation as a founder member of 'Stadium Experience.'
Set up and run by clubs themselves, 'Stadium Experience' is a collection of some of the best football hospitality minds, working together off the field to share best-practice.
Villa's chef team were Richard Dutton and Ross Farren and they landed their awards following their victory in a live cook-off at Salon Culinaire in London's Hotel Olympia earlier this year.
Villa's green award was handed out because of the remarkable work the club does to encompass sustainability.
VMF - Villa's renowned training restaurant - is continually doing its bit for the environment by using fruit and vegetables grown at the club's own allotment, as well as other locally-sourced produce.
What's more, as VMF strives to reflect the club's relationship with the local community through its recipes, 80 per cent of the produce used at the restaurant is sourced from within a 40-mile radius of Villa Park.
Villa only just missed out to Manchester City in the media choice category, which judges the level of service provided to the press.
Alison said: "It was a real night to remember for Villa. There was real pride for all of us in attendance. To hear our name read out time after time was amazing.
"But a lot of hard work and a lot of hours go into ensuring that Villa's hospitality and events operation is up there with the very best in the country. We aim to keep it that way!"
Amaze your guests with Villa's award-winning hospitality events, seasonal packages are now available for the forthcoming 2012/13 season, with a range of packages to suit all tastes and budgets, find out more by visiting http://www.avhe.co.uk or calling 0800 612 0960 (option 1).