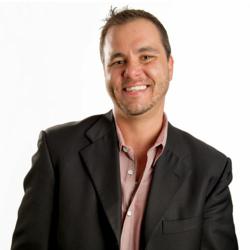 "Before you can get to what a high-quality lead costs, you need to define/determine what a high-quality lead is worth to you. And, no two organizations will answer that question the same way."
Rochester, NY (PRWEB) July 31, 2012
Can a marketer really get a high-quality lead for $20?
It all depends on what is being sold and what a high-quality lead is worth to the marketer, says Frank Magnera, Catalyst's B2B Account Director, who was recently quoted in a MarketingSherpa blog about managing lead cost and quality.
"If you're selling a digital color printing press at $500,000 each, your cost-per-lead might be in the thousands. If you're selling a checking account, it would be much lower," Frank told MarketingSherpa Director of Editorial Content Daniel Burstein. "Before you can get to what a high-quality lead costs, you need to define/determine what a high-quality lead is worth to you. And, no two organizations will answer that question the same way."
Organizations target quality, but they don't pay for it, added Burstein. He suggests downloading the MarketingSherpa 2012 Lead Generation Benchmark Report for a more detailed look at trends.
MarketingSherpa recommends a five-step process to manage cost and lead quality:
Step 1: Measure
Step 2: Define Success
Step 3: Determine the Best Value
Step 4: Target Effectively
Step 5: Go Multichannel
Marketers who want a deeper look at the lead nurturing process might want to download the following white paper: It's the Relationship, Stupid: Plugging the Gap Between Lead Generation and Marketing Automation, by Catalyst Managing Director Jeff Cleary.
About MarketingSherpa
MarketingSherpa is a research firm specializing in tracking what works in all aspects of marketing (and what does not.) Their goal—to give marketers of the world the stats, inspiration, and instructions to improve their results. Their name "Sherpa" refers admiringly to the Sherpas of Nepal who guide climbers up Mount Everest.
About Catalyst
Catalyst (http://www.catalystinc.com) is a direct and digital marketing agency that helps clients acquire, retain and develop long-term relationships with their customers. The agency takes the guesswork out of marketing decisions by combining intellectual curiosity and inquisitiveness with hard-core analytics, deep customer insight and a measurement mindset. We call it Science + Soul. Headquartered in Rochester, NY, our clients include AAA, Eastman Kodak Company, First Niagara Financial Group, GE Capital Retail Bank, Heraeus Kulzer, Neff Motivation Inc., Oreck, and Valvoline, among others.