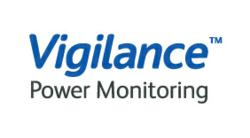 With the development of Energy Management solutions such as Vigilance™ why would a multi-site organisation continue with a policy of treating each site as a virtual island, forsaking the visibility and benefits that are readily available?
London, UK (PRWEB UK) 31 July 2012
Vigilance™ EMS provides a new approach to Energy Management in a market dominated by complex systems and solutions that have inflexible system options, product / software legacy issues and additional costs for system engineering.
By selecting an EMS linked to a hardware equipment provider, multi-sited clients end up with a patchwork quilt of both equipment and EMS across their global real estate. This makes the management of energy usage much more difficult as it becomes virtually impossible to have a single holistic view across the estate.
In order to ensure that the initial investment in your Energy Management System is optimised, the chosen solution …

must be capable of integrating infrastructure via a variety of protocols irrespective of hardware manufacturer,
it should be completely vendor (hardware/infrastructure) neutral,
be capable of interfacing with all legacy equipment, and
It must use a globally proven software platform in order to avoid exposure to systemic risk,
… this will mean that any future hardware procurement decisions can be based purely on the specific performance and price criteria, rather than be limited potential system compatibility issues.
Vigilance™ delivers an innovative and unique vendor neutral energy management solution with an open protocol and modular / scalable approach to industries including data centres, healthcare, oil & gas and more.
Read the full white paper: Energy Management for Multi-site Organisations:
How additional financial and operational benefits can be obtained
About QHi-Group:
Operating globally from offices in the UK, Europe and the USA the QHi-Group provides a new approach to mission critical monitoring, delivering a comprehensive and unrivalled range of solutions from continuous thermal monitoring through to the management of complex energy systems…

Exertherm™ - the unique non-contact infrared continuous thermal monitoring system is now increasingly being recognised as new 'best practice' over thermal imaging for monitoring mission critical applications.
Exertherm LoadMap™ - a new predictive tool that will dynamically detect and identify compromised joints/terminations on circuits operating at low loads.
Vigilance™ - a new approach, providing a vendor neutral, modular & scalable EPMS solution built on an open protocol platform.
For more information please contact QHi-Group