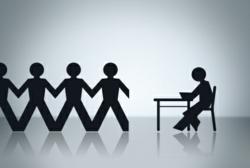 According to the Society of Human Resource Managers as many as 53% of resumes contain lies and as many as 78% are misleading.
Jacksonville Beach, Florida (PRWEB) July 31, 2012
"The June jobs report was bad news for many including the background screening industry, but not for the reasons you might think," explains Don Dymer, chief executive officer of SingleSource background screening corporation in Jacksonville Beach, Florida and retired Inspector at Scotland Yard.
The U.S. Bureau of Labor Statistics reported some 12.7 million people were unemployed as of June, 2012. While that may sound like a "employers market" with so many applicants per job opening, background screening has never been more important to ensure the candidates applying for existing jobs are who they say they are, according to Dymer.
According to Dymer, "A recent report from SHRM indicates that 53% of resumes contain false information. "Historically the most common things candidates try to either cover-up or embellish included things like their past education, professional licenses, what their salary & compensation packages were and their actual job responsibility/title and whether or not they have a criminal history. At SingleSource we employ background reference checking methods and criminal background checks that go the extra mile, often tracking a candidate back to more jurisdictions and addresses then they list on an application. A solid background check should be treated as a true threat assessment to your companies health and reputation. A weakened economy and tightened budgets shouldn't undermine an employers need to properly and thoroughly screen candidates."
"The other common red flag we see is an applicant try to cover gaps in their employment history. In the past, applicants played with dates, and we could easily catch that. However now we see an increasing number of candidates listing a company or companies that they claim to have worked for who are no longer in business," explains Dymer.
"Many of these candidates know the economic turn down of recent past resulted in the closing of thousands of employer firms. The U.S. Small Business Administration office of Advocacy reported that the number of business that closed from 2007-2009 was 146,000. So it became easy for applicants to pick from a huge list of closed companies, say they worked there, thinking that it is impossible to confirm. My advice is look at these types of application/resume details carefully, a candidate with too many should be scrutinized very closely.", warns Dymer.
Stringent background screening goes to the core of a company's reputation with the safety of both co-workers and clientele at risk. Child sexual abuse, bullying in the workplace, substance abuse and fraud are all too common allegations today, according to Dymer. While some are calling for more criminal background checks and more testing, SingleSource is advocating better background screening methods and does so by constantly training their screeners and providing important continuing education. SingleSource is a founding member of National Association of Professional Background Screeners, and all staff members are required to currently FCRA certified..
Today SingleSource Corporation is raising the bar in background and criminal background checks and has launched an aggressive advocacy campaign to help prevent child sexual abuse outside the home by those people entrusted with the care and well being of youth.
"Too much political focus is placed on enacting legislation after the fact and not enough emphasis is placed on mandating preventative screening," states Dymer.
"At SingleSource we take the time to understand our clients needs and we understand who their potential clients and customers are likely to be. We might see that a client's employees have access to children. For those clients, we tell them all candidates must take the Diana Screen®. This scientifically proven assessment tool, takes just minutes and will detect those adults who fail to recognize the boundaries that should exist between adults and children."
"The screen should be incorporated as part of a clearly established on-boarding program for hires and for volunteers and administrated with great care and respect for existing compliance policies." says Dymer. "As with all screening, good programs are useless if poorly administrated. That is why if organizations are interested, please call me at SingleSource Services at 1-800-714-3412. It is a five minute call that can change a child's life forever.
SingleSource Services is located in Jacksonville Beach, Florida.The company provides background screening to over 2,500 business across a wide variety of industries and non-profit organizations. SingleSource was founded in 1995 and believes that backgrounds are like fingerprints and prides itself on its long term customer relationships and a strong commitment to fulfill its corporate civic duties.
# # #