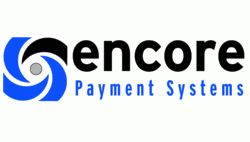 I feel very confident about our recruiting...allowing more opportunities for the perfect candidates in areas we typically haven't recruited from in the past.
Addison, TX (PRWEB) July 31, 2012
Recent articles are claiming the economy is gradually healing as unemployment rates in many sectors are dropping every quarter and small businesses are hiring more employees than forecasted. As a leader in the payment industry and influencer for small businesses, Encore Payment Systems takes pride in helping small businesses grow, and with a new sales force growth, has an opportunity to communicate the message in additional markets. Having typically recruited sales positions in specific regions, Encore is now expanding into several new areas providing more job opportunities. In doing so, Encore is able to contribute their part in creating new jobs across the country.
Encore sales representatives, titled Independent Business Analyst (IBA), are selected for their previous sales experience and a "can-do" attitude in thriving industries. The right sales-minded candidates are able to take Encore's one-of-a-kind business model and run with it. Bryan Sparks, Recruitment and Training Manager at Encore, stated "I feel very confident about our recruiting and training program with this company...we are doing something great with allowing more opportunities for the perfect candidates in areas we typically haven't recruited from in the past."
A series of interviews are conducted from corporate recruiters who paint a detailed picture of a typical day in the field for an IBA and are excited to discuss the commission and residual programs. Once an IBA is selected, they will experience world-class training which educates them on the payments industry, products offered and all services provided that benefit each merchant. When the course is completed, a team leader is assigned to act as their personal coach and assists the IBAs in closing deals, networking and assessing merchants on their credit card processing.
For further information on job opportunities with Encore Payment Systems, visit http://www.encoreps.com/contact.asp or contact recruiter(at)encoreps(dot)com.
About Encore Payment Systems
Encore Payment Systems was established for the purpose of providing electronic payment processing solutions and other value-added services to small and medium-sized merchants throughout the United States. Encore is a leader in the electronic payment processing field providing credit card, debit card, ATM card, gift card, prepaid card, EBT and check processing services. Encore maintains a sincere dedication to superior customer service and an honest and ethical approach to acquiring new customers. This vision has enabled Encore to become one of the fastest growing companies in the industry excelling in all aspects of merchant services. Encore Payment Systems is located at 3801 Arapaho Road, Addison, Texas 75001. Please follow us on Twitter @EncorePS, like us on Facebook or visit Encore Payment Systems online at http://www.encoreps.com.
###