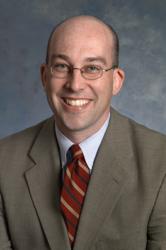 Our report sorts out the confusing and sometimes misleading information about 3G, 4G and 4G LTE wireless service.
Harrisburg, PA (PRWEB) July 31, 2012
A new report from Grudi Associates - The Facts About 3g, 4g & 4G LTE Wireless Service - presents information that clears up confusion about wireless service and helps customers choose the best wireless service for their businesses. The report explains the differences between the current wireless service technologies and reveals how carrier advertisements can be confusing and misleading to customers who are uniformed.
"Verizon Wireless, AT&T, Sprint and T-Mobile are all in a desperate competition for market share, and the key battleground is connection speed, or bandwidth," says Walt Grudi, President of Grudi Associates, a leading provider of telecom and IT services in Central PA and beyond. "Several make conflicting claims about having the superior network, but the truth depends on how you present the facts. Our report sorts out this complicated issue."
THE CONTROVERSY
There are many factors and variables that must be considered when comparing wireless services and networks. One of the most important, confusing and sometimes misrepresented is the description of wireless service as 3G, 4G and 4G LTE. Unfortunately, there are no industry or governmental requirements regulating how the terms can be used in advertising. That leaves it up to the carriers to apply the labels as they see fit. One example of the confusion is how AT&T defines and compares its 4G service.
"Our report explains how AT&T sets a much lower standard than Verizon Wireless for the speed of the devices and service it labels as 4G," says Grudi. "The vast majority of what AT&T calls its 4G network is far slower than what Verizon Wireless call 4G, which is actually 4G LTE – a different technology that is four times faster or more. AT&T can do this because there are no regulations or governing standards."
As discussed in the report, AT&T's advertising claim of having the largest 4G network is true, but the carrier is comparing its older, far slower 4G technology to Verizon Wireless's newer, different and much faster LTE technology. Many customers are left with a technically correct, but highly misleading impression. When comparing apples to apples, Verizon Wireless's 4G LTE network is nearly ten times larger than AT&T's 4G LTE network. All of Verizon Wireless's 4G network is LTE.
The Grudi Associates report traces the history of wireless communications back to the first cellular telephone technology introduced in 1973 and made commercially available by Ameritch in 1983. It includes a chronology of the speeds of each generation of technology from 1G and 2G through the smartphone and its 3G, 4G and 4G LTE technologies. It also projects how download speeds are expected to near 100 mbps in the next few years with the introduction of LTE Advanced technology.
"In addition to a clarification of the facts about 3G, 4G and 4G LTE, our report includes suggestions for how to select the best carrier, service and plan for a business," continues Grudi. "We believe that businesses of all kinds will find this report very helpful."
Read Grudi Associates' Telecom & IT Blog
About Grudi Associates: Grudi Associates provides a broad range of telecom and IT services that help businesses and organizations connect and communicate more effectively. Through strategic partnerships with national and regional providers, Grudi Associates delivers innovative and cost-saving wireless, data, Internet, local and long distance, telecom management and hosted solutions. By providing its customers with a single point of contact for virtually any need, Grudi Associates delivers innovative solutions and simplified telecommunications.