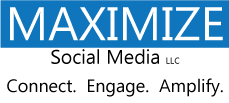 "Given that social media is the ultimate referral platform, sites like Facebook and Pinterest are the perfect marketing tools for cosmetic surgery practices, " said Craig Collins, Sr. Vice President of Maximize Social Media LLC
Los Angeles, CA (PRWEB) July 30, 2012
Social media management firm Maximize Social Media LLC announced its social media marketing program today, providing online marketing support to cosmetic, aesthetic and reconstructive surgery practices. The firm will offer complete social media management to generate new clients and referral business for the practices. The service entails oversight and management of top social sites such as Facebook, Twitter, and Pinterest.
"Referrals are the lifeblood of many cosmetic surgery practices, and given that social media is the ultimate referral platform, sites like Facebook and Pinterest are the perfect marketing tools for these practices, " said Craig Collins, Sr. Vice President of Maximize Social Media LLC.
In addition to social media management, Maximize will also manage and optimize the Google Plus Local pages for cosmetic surgeons. The convergence of social and search necessitates businesses to optimize their Google Plus Local pages in order to effectively reach target audiences across all major marketing platforms.
Maximize Social Media provides full social media management services in over 50 different verticals. The agency will fully integrate all aspects of social media for cosmetic surgery practices that will find it more affordable to outsource the management rather than hire additional staff. Maximize provides both ad management, which will allow the businesses to target specific demographics, as well as daily engagement by a dedicated social media manager.
Cosmetic surgery practices as well as their advertising agencies are invited to contact Maximize Social Media for a no obligation consultation at:
http://maximizesocialmedia.com/strategysession
About Maximize Social Media LLC
Maximize Social Media (http://maximizesocialmedia.com) is a leading provider of social media management services for clients in over 50 different verticals. With offices in Florida and Los Angeles, Maximize provides social media consulting and Facebook advertising management for clients in English speaking countries such as the US, Canada, and Australia. The company also features social media management