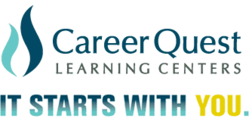 Lansing, MI (PRWEB) July 31, 2012
Career Quest Learning Centers (http://www.cqlc.edu) is introducing a new Pharmacy Technician program in response to increased demand for pharmacy employment. Graduates of the program will be ready for employment as pharmacy assistants or technicians. More advanced and experienced graduates will be qualified for positions as pharmacy administrators or managers.
Enrollment for the Pharmacy Technician program is now open for classes starting September 17 at Career Quest campuses in Lansing, Jackson and Kalamazoo, Michigan. Classes are offered both nights and during the day to accommodate the needs of working adults. More information is at http://www.cqlc.edu or at the toll-free number, 888-810-6080.
The Pharmacy Technician program at Career Quest is a 9-month, 720-hour, or 40-semester credits, program. The program was designed to prepare students to enter a career with the skills employers want in job applicants. Students in the program will become skilled in using computer software that is commonly used in pharmacy settings, will understand and be fluent in using medical terminology and will learn occupational skills such as drug calculation, preparation and distribution.
Training for the new program is delivered in a combination of lab, lecture and work-based environments and is provided by instructors with health care career experience. All students completing the Pharmacy Technician program will complete a work externship giving them a real-life pharmacy work experience. The curriculum for the Pharmacy Technician program, like other Career Quest programs, was developed with the assistance of an employer advisory board to ensure the value and accuracy of course content as matched to current workplace needs.
To enroll in the course, students must have a high school diploma or GED. Additional information about costs for the program and job outlook and salary information can be found at http://www.cqlc.edu.
Cindy Whittum, director of career services at Career Quest Learning Centers, said, "Healthcare employers have confirmed there will be an increased demand for pharmacy employees in the near future. Career Quest has developed a concentrated program to prepare students to work in this field."
Career Quest Learning Centers, Inc., is a privately held career education institution with headquarters in Lansing, Michigan and campuses in Lansing, Jackson and Kalamazoo. Career Quest has served more than 3,000 students since it was founded in 1995. More information on enrollment, programs and career opportunities is at http://www.cqlc.edu. The toll-free admissions contact is (888) 810-6080. Visit Career Quest on Facebook at http://www.facebook.com/CareerQuestLC and on Twitter at http://www.twitter.com/CareerQuest_LC.