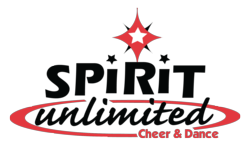 Elkridge, MD (PRWEB) July 30, 2012
Spirit Unlimited, one of the EPIC Brands, has invited some very special guests to their Charm City Championship event being held on December 15, 2012 at the Baltimore Convention Center. The Baltimore Ravens Cheerleaders will be attending this event for the first time in several years, featuring both the dance and stunt squads in an exclusive performance. They will also host an autograph session during the event, where attendees can get photos or other paraphernalia signed.
The Charm City Championship is one of Spirit Unlimited's oldest running events, and this year's competition will be sure to outdo those of the past. It is part of Spirit Unlimited's new Premier Series, including an upgraded staging and lighting system and a glamorous red carpet, high class theme. Please visit Spirit Unlimited's website for more information and to register.
EPIC Brands was established in 2011 from the merger between ACDA (founded in 1991) and Spirit Unlimited (founded in 1999) and remains committed to producing events and camps that are among the best in the industry, while continuing to value and maintain superior customer service. During the 2012-2013 competitive season, the members of EPIC Brands will organize and produce over sixty events throughout the country.
EPIC is pleased to be a founding member of the Spirit Industries Trade Association (SITA), the Nations Leading Cheer Companies (NLCC), and the US Finals. EPIC Brands is also a member of IEP along with USASF and gives multiple Worlds bids each season.
For more information on EPIC Brands and upcoming events, please visit http://www.theepicbrands.com or call 1-877-322-2310. Please visit us on Facebook, Twitter and Pinterest!