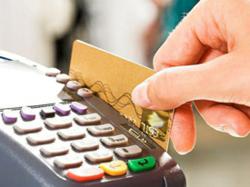 The best way for merchants to realize savings is to get an apples-to-apples comparison on credit card processing charges.
Phoenix, Arizona (PRWEB) July 31, 2012
Capital Processing Network (CPN), a Phoenix based credit card processing company, today revealed its top 5 tips for saving money on merchant accounts. These accounts, which enable businesses to accept credit cards, often carry high fees and additional costs for each transaction run through a credit card terminal. However, it is possible for business owners to reduce the costs associated with accepting credit cards, checks, and other payment types.
"Some business owners may have been processing cards for upwards of 15 years, but might be unaware that they can achieve significant savings on their merchant accounts," said Jeff Stephan, CEO of Capital Processing Network. "New developments in the card processing industry, plus merchant-friendly legislation, have made it possible to reduce many fees that merchants have taken for granted."
Capital Processing Network has assembled the most popular tips for merchants to save money on card processing. Among them are:

Encourage customers to use debit cards. Thanks to the Durbin Amendment, debit cards cost less to process than ever, especially if you have customers verify the transaction with a PIN number. For larger transactions, the savings can be measured in dollars on every card swiped compared to the cost of swiping credit cards.
Seek out a better credit card processing rate. Depending on your sales volume, you can save hundreds or thousands of dollars in monthly processing costs just by shopping around. When shopping for rates, it pays to understand if the "ultra low rate" you are quoted is the total cost of a transaction or just the base onto which (higher) charges are added.
Avoid hidden fees. While many fees on a credit card merchant statement are unavoidable, many of these charges can be reduced or eliminated. When getting a quote on processing, make sure you are comparing every charge on the statement so you are assured of the best overall rate.
Embrace technology. Contactless readers, mobile credit card terminals, and smart card readers can enhance your company's capabilities and save you money. Visa, MasterCard, and American Express are also rolling out smart cards (also called EMV cards) and you want to be sure your company can accept these new card types.
Upgrade your terminals. Older credit card terminals may be costing money in the form of PCI-DSS non-compliance fees. Aside from the higher fee for having obsolete technology, you are also at risk of a data breach. The cost of investigating a data breach, reimbursing banks for card replacement, and assorted fines can endanger the life of a small business. Formerly loyal customers may also shun your store because their personal information has been compromised.
"The best way for merchants to realize savings is to get an apples-to-apples comparison on credit card processing charges," said Stephan. "While many companies will quote a rate on credit card processing, a true comparison will show you how much you paid on your last statement versus how much you would pay with a new processor. At Capital Processing Network, our Bank Card Experts analyze statements for prospective customers so they will know exactly how much they should expect to save."
For additional tips and information Capital Processing Network also features a new blog which discusses current events in credit card processing and offers savings advice for merchants. CPN also stays current with industry trends in order to ensure that merchants are aware of money saving practices and new security requirements. As part of its commitment to savings and security, CPN also has an Equipment for Life program on terminals, so if a credit card machine breaks or becomes obsolete it can be replaced with a current (or upgraded) model. Additionally, CPN boasts competitive credit card processing rates, especially for clients who have a lower risk of chargebacks or credit card fraud.
About Capital Processing Network:
Capital Processing Network.com is a merchant service provider with US based service and support. The company offers a full range of services including merchant credit card processing, credit card terminal leasing and rental, PCI compliance services, and solutions such as gift cards and virtual terminals. Capital Processing Network also offers services such as check conversion, transaction reporting and management, and long term account maintenance. For more information please call 1-877-456-9747 or visit http://www.capitalprocessingnetwork.com.