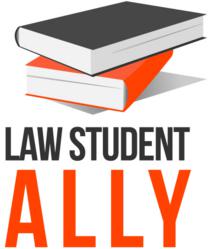 (PRWEB) July 30, 2012
Law Student Ally, a service that provides law students with law school graduates who are dedicated to helping students succeed, is expanding its reach to California law schools.
"Law school would be so much easier if I had a personal assistant," is said by law students fighting to rise to the top of the most academically challenging endeavor of their lives. Law Student Ally answers the call for law school help with an assistant who is a law school graduate.
Law Student Ally provides individualized coaching for law students. Each student is assigned an Ally who has been through the rigors, came out on top, and is specially trained to provide law student help. Allies work with each law student to design a program that is tailored to that student's needs. The assistance Allies provide include giving feedback on assignments and outlines; scheduling and prioritizing tasks; clarifying topics of study; finding a publisher for student writings; and creating a personalized database of scholarships, competitions, networking opportunities, and internship opportunities based on the student's interests and accomplishments. With the assistance of an Ally, a work-life balance is easier to achieve.
The Law Student Ally program is unique because goes well beyond tutoring by not only providing law students with the tools needed to get top grades but also by positioning them for the careers they desire. Grades matter, but so does getting an article published, meeting lawyers in the community, landing great internships, and getting involved in resume-worthy activities. A Law Student Ally provides law student help in realizing the dream that is the motivation behind every law student's decision to tackle law school.
The job market for new graduates is the worst in nearly 20 years, and a higher percentage of those who find jobs, are finding jobs that do not require bar passage. On top of that, according to the American Bar Association and a survey of student engagement, nearly one-third of respondents said they would owe about $120,000 upon graduation. With tuition on the rise, topping $50,000 annually at some law schools, and job placement on the decline, it is more important than ever for law students to protect their investment. With fewer jobs, and more debt, law students need to graduate with an impressive resume that gives them the edge over the many other applicants with whom they will compete. An Ally is the tool for achieving the success needed to rise above the statistics.
To receive law school help, please visit http://www.lawstudentally.com