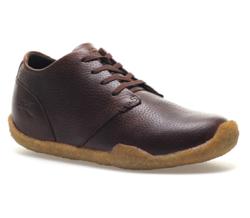 Our customers are very important to us. We know that we wouldn't be here if they weren't so supportive
(PRWEB) July 31, 2012
KURU Footwear is dedicated to creating the most comfortable shoe in the world; however, they know they can't do it alone. As a result, KURU has enlisted the help of their diverse, international, and willing customer base. Recently KURU surveyed customers asking what type of shoe they would like to see developed next, and for other comments.
"Our customers are very important to us," said KURU president Bret Rasmussen. "We know that we wouldn't be here if they weren't so supportive. To thank them for what they do for us, we want to provide them with the best product possible. That means asking them what they need."
The needs of KURU's customers became evident in their requests for what should be developed next. The suggestions varied from a dressier shoe to something that could handle a grueling hike. The most popular requests were a summer shoe, running shoe, and business shoe. The company was pleased to see from the variety of suggestions that their customers want to integrate them into every part of their life.
The most common suggestion for improvement was for shorter laces that stayed tied. Also, a request came from the product's older wearers: a wider toe box. KURU takes the suggestions of their customers seriously and is constantly working to develop the most comfortable shoe possible.
People love KURU shoes. Compliments were effulgent from people who suffer from foot pain, people who work on their feet all day, and chronic travelers. Actually, 97 of the 633 responders said,"I love KURU" or similar in their comments. KURU also learned that their customers are so loyal they recommend KURU to friends and family. Several of the responses gave a number of individuals who had bought a pair of KURUs based on their recommendation. And from one honest and encouraging responder, "Keep it up. My feet need you."