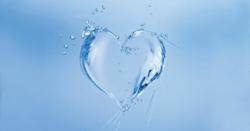 We teach how the path to love takes skill, patience and strategy.
Fresno, CA (PRWEB) July 31, 2012
Doug Noll, peacemaker and professional mediator and his wife Aleya Dao, energetic practitioner, offer relationship webinars to help couples create stronger bonds. "I have found that if emotional intimacy is not developed and sustained, couples can find their relationships weak and vulnerable," Noll observes.
"Kristin Stewart and Robert Pattison of the Twilight Saga blockbuster were in a committed relationship and living together when an alleged infidelity between Stewart and the director of the movie Snow White and the Huntsman, cost them their breakup, and most likely heartbreak (http://www.huffingtonpost.com/2012/07/26/robert-pattinson-heartbroken-kristen-stewart-cheating_n_1705257.html). We are here to teach how to prevent such heartache and damage. Preventing infidelity is the key. We teach how," Dao says.
Betrayal in relationships is more common than previously thought. It is estimated that 30-60 percent of all married individuals in the US will engage in infidelity at some point in their marriage. Rates among older women tripled from 5 percent in 1991 to 15 percent in 2006 (http://en.wikipedia.org/wiki/Infidelity).
Noll and Dao teach relationship, communication, and listening skills. Together they teach the characteristics of deep communication that individuals must master before they can move into emotional intimacy. "Everyone wants that deep emotional connection and a committed partner, yet this is exactly the thing that is so elusive in relationships. The disappointment and sorrow couples experience with estrangement, bitterness and divorce all comes from the inability to achieve a high level of emotional intimacy. "These skills take practice to master and we are here to help," Noll says.
The next Noll and Dao relationship webinar The Tao of Love is scheduled for August 13 at 7pm Pacific time. To register visit: http://www.aleyadao.com/pages/102/Relationships.html
About Doug Noll
Douglas Noll is the winner of the International Peace and Justice Book Award for Elusive Peace: How Modern Diplomatic Strategies Could Better Resolve World Conflicts (http://www.amazon.com/Elusive-Peace-Diplomatic-Strategies-Conflicts/dp/1616144173/ref=sr_1_1?s=books&ie=UTF8&qid=1339101596&sr=1-1). Doug is the 2012 winner of the CLAY award for co-founding the pro bono project Prison of Peace. Doug is a keynote speaker and sought after leader in the field of international, domestic and business conflicts. Doug is a sought after interview guest on TV and radio, and a keynote speaker and workshop presenter. Doug is a full time peacemaker and mediator, specializing in difficult, complex, and intractable conflicts, an adjunct professor of law and has a Master's Degree in Peacemaking and Conflict Studies. Mr. Noll is AV-rated and was a business and commercial trial lawyer for 22 years before turning to peacemaking. Doug is a founding board member of Mediators Beyond Borders and the 2012 President of the California Dispute Resolution Council.
Noll is a Fellow of the International Academy of Mediators, a Distinguished Fellow of the American College of Civil Trial Mediators, a Diplomat of the California and National Academy of Distinguished Neutrals, a core faculty member of the American Institute of Mediation, and on the American Arbitration Association panel of mediators and arbitrators. Mr. Noll was one of the first U.S. mediators certified under the international mediator standards established by the International Mediation Institute. Doug is the author of Elusive Peace: How Modern Diplomatic Strategies Could Better Resolve World Conflicts (Prometheus, 2011), the winner of the international peace and justice book award. Doug Noll is a core faculty member of the American Institute of Mediation, a preeminent mediation Training Institute founded by Lee Jay Berman. http://americaninstituteofmediation.com
About Aleya Dao
Aleya is a sound healer, energetic practitioner, Minister in the state of California, Doctor of Oriental Medicine in New Mexico, and a Licensed Acupuncturist in Colorado. She has been an alternative healer for 20 years.
Aleya graduated from Lewis and Clark University in Portland, Oregon and earned her Master's Degree in Oriental Medicine from The Southwest Acupuncture School in Santa Fe, New Mexico. She practiced in Telluride, Colorado for 7 years before moving to Santa Barbara, California where she now serves an international clientele as a spiritual guide and sound healer.
She produces the daily CUPS OF CONSCIOUSNESS meditations, subscription-based guided meditations. http://www.aleyadao.com