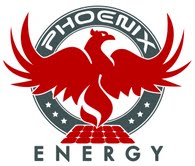 San Diego, CA (PRWEB) July 31, 2012
The California center for Sustainable Energy (CCSE) is collaborating with San Diego Gas & Electric ( SDG&E) to provide San Diegans with a one-stop Energy Upgrade California program resource for information on energy improvements, financing and finding a qualified contractor for home energy upgrades.
Whole House Performance
The Energy Upgrade California program promotes a whole house performance approach that focuses on the many different elements within a home that affect energy use, how they interact and influence health and safety.
Two key components of Energy Upgrade California are home energy assessments and incentives for efficiency improvements that are based on the energy savings a home energy upgrade can achieve. Participating homeowners may be eligible for up to $4,000 in SDG&E incentives as well as additional local municipality rebates and federal tax credits.
For Homeowners
Your house or building should be a complete system working together – a "whole house" – rather than elements such as windows, air conditioners/furnaces, and insulation working independently. You should have an energy assessment of your home so that you can pinpoint exactly what upgrades you can make, the costs, and the rebates or incentives that may apply.
What is SDHEU?
The San Diego Home Energy Upgrade (SDHEU) Matching Incentive program provides additional rebates for residential energy upgrades to low- and moderate-income households within the City of San Diego. These rebates, when combined with the Energy Upgrade California rebate, help to offset the cost of whole-house energy improvements.
Who is eligible for the program?
Property owners of both multifamily and single-family residences located in the City of San Diego with a combined household income of no more than $90,200 for a family of four (up to 400% federal poverty level). A complete table of income guidelines based on the number of people in a household is at http://www.energycenter.org/sdheu.
How is the program funded?
SDHEU is funded through the American Recovery and Reinvestment Act of 2009 as part of the City of San Diego's Energy Efficiency and Conservation Block Grants ( EECBG) program. Rebates are available on a first-come, first-served basis until funding is exhausted.
Phoenix Energy and Construction has qualified as a proud participating contractor in Energy Upgrade California.
Phoenix Energy's goal is to optimize efficiency of the whole house where all systems work together and complement each other and this means savings on your utility bills.
Phoenix Energy and Construction promotes its services and unique business model on its Home Performance Radio Show. Home Performance Radio is broadcasted throughout Southern California, on KFSD AM1450 and KSPA AM 1510, every Saturday from 4-5 PM. For more information about the Company and its services throughout Southern California
visit http://www.phxenergy.info or call 1-760-212-4392.