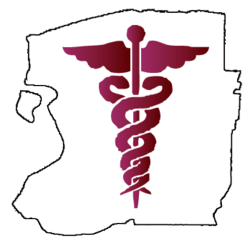 Amherst, NY (PRWEB) July 30, 2012
WNY Medical, PC of Western New York, lead by Riffat Sadiq, MD and a team of Providers provides top quality patient-centered care to patients throughout the Western New York area. WNY Medical, PC specializes in Primary Care, Internal and Family Medicine, Assisted Living, and consults in Geriatrics. After years of work providing patients with a reliably excellent level of care, WNY Medical PC has been awarded with approval from the National Committee for Quality Assurance. This indicates that several of the company's clinics have met or exceeded some of the most rigorous standards in the health care industry.
WNY Medical PC is proud that several of its clinics were awarded this recognition. The French, Derby, Harlem, Hamburg, and Cazenovia locations have all received formal approval by the NCQA. To view the locations,please visit http://www.wnymedical.com. Officially, the approval shows that these clinics are recognized as being level-3 on Achievement of Recognition for Systematic use of Patient-Centered, Coordinated Care Management Processes.
NCQA approval is a coveted recognition in the health care industry. Clinics displaying the NCQA seal must pass rigorous, comprehensive reviews as well as provide annual reports to show that they have maintained the high level of care expected of NCQA approved clinics. By working with the NCQA, WNY Medical PC is going above and beyond to show patients that it is dedicated to their total well being.
The NCQA is recognized throughout the health care industry as a reliable indicator of a clinic's effectiveness and service. The NCQA works with health care providers at all levels, from doctors all the way to policy makers to enact a qualitative, measurable set of guidelines for the industry to follow. The organization's goal is to raise the level of care found at clinics and hospitals all across the United States and beyond.
About the company
WNY Medical, PC is a medical practice with offices conveniently located throughout Western New York. Their primary care clinics are located in Amherst, Buffalo Metro, Derby, Depew, Hamburg, and South Buffalo.
The service providers of WNY Medical, PC are well-qualified in their specialties and offer high-quality, well-rounded professional medical care to a diverse community of patients.
WNY Medical, PC also provides expert medical services to many assisted living, nursing homes and hospitals in the Western New York region. They are proud of their tradition of addressing the personal medical needs of each patient and of providing them with the care that best suits them as patients. For more information visit their website at http://www.wnymedical.com.