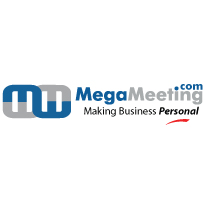 MegaMeeting.com allows for employer to employee communication that is efficient, time saving and convenient
Los Angeles, CA (PRWEB) July 31, 2012
For years, traditional video conferencing has provided professionals with an alternative way to attend and host business meetings without the requirement of travel. Although this is still the case, the internet has added a whole new aspect to video conferencing, allowing organizations to conduct business in ways they never thought possible. Recently Guthy|Renker™ Fulfillment Services (GRFS), a turnkey product marketing and sales service provider, began using MegaMeeting.com's web-based video conferencing platform as a way to communicate internally with their agents, training departments and team supervisors.
Employing over six hundred and fifty employees, GRFS is a nationwide organization consisting of three large product fulfillment distribution centers and three customer call centers throughout the United States. With plans to expand their customer call center in Arden, North Carolina, team supervisors began looking for a better way to conduct employee training and coaching sessions. They knew in order to expand as they desired, they would need to get away from the traditional way training, quality assurance and agent observations were conducted.
Looking for something that would allow multiple agents from various areas to be trained and coached without having to enter the brick and mortar, GRFS came across MegaMeeting.com's 100% web-based video conferencing solution. "We tried out various services and the features/options built into the MegaMeeting.com product seemed to work best for our needs." stated Jill Storm, Training and Quality Manager.
The features built-in to MegaMeeting.com which Jill refers to include high quality video, VoIP audio, screen sharing and the ability to share PowerPoint presentations. According to Storm, "We use MegaMeeting.com to connect daily with agents for observation and communication as they are working. MegaMeeting.com allows for employer to employee communication that is efficient, time saving and convenient".
About MegaMeeting.com (http://www.MegaMeeting.com)
Founded in 2003, MegaMeeting.com is a leading provider of 100% browser-based web & video conferencing solutions complete with real time audio and video capabilities. MegaMeeting.com is a completely browser-based solution that works on all major operating systems – Windows, Mac & Linux as well as iPhones, iPads and Android enabled tablets or mobile devices. MegaMeeting.com provides universal access without the need to download, install or configure software. Their web conferencing products and services include powerful collaboration tools that accommodate robust video & web conferences, including advanced features such as desktop/application sharing, i.e. Word and Excel documents and PowerPoint presentations without the need to upload any files. MegaMeeting.com is ideal for multi-location web based meetings, virtual classrooms, employee trainings, product demonstrations, company orientation, customer support, product launches and much more.
For more information please visit http://www.megameeting.com or call (818) 783-4311.