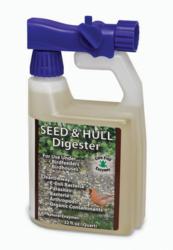 If you have tube feeders, definitely get some Feeder Fresh from Duncraft. You put it in the bottom of the tube and it really works to keep seed fresh and dry! Susan P. Duncraft Customer
Concord, NH (PRWEB) July 31, 2012
Being in the wild bird feeding industry, Duncraft tries to educate their customers on the importance of cleanliness. Whenever birds are in close proximity, such as at a bird feeder or bird bath, diseases and illnesses can spread more rapidly between the birds. Duncraft offers these tips to help customers keep a clean and healthy environment for their birds.
Many of Duncraft's customers feed their birds black-oil sunflower seeds in the shell. This is an excellent seed for birds and it's very economical. However, the cracked hulls do have a tendency to pile up on the ground under feeders. These hulls can become moldy as well as being mixed with droppings and other debris. Bacteria can grow in this environment, causing an unclean situation for the birds. The hulls also have a component in them that kills grass and other plants. Duncraft recommends raking up as many of the hulls as possible at least every other week. Do not put the hulls on a garden as mulch! The hulls can be composted, but they take a very long time to decompose. It's best to bag up the hulls and take them to a recycling facility.
Duncraft highly recommends a product called Care Free Enzymes Seed and Hull Digester. This product can be attached to a hose and sprayed under bird feeders to clear the area of remaining hulls and also remove bacteria, e-coli, parasites and other organic contaminants present in the soil.
As an alternative to bird seed in the shell, Duncraft offers No-Waste bird seed blends. These blends have had the hulls removed so the birds eat every bit with no shells left behind. Without an outer shell, bird seed cannot sprout in the garden or lawn.
Another Duncraft suggestion for customers is to keep their bird baths away from feeders and trees. When debris such as hulls and leaves collect in the bird bath, it's very hard to maintain clean, fresh water which is necessary for drinking and bathing. Clean water and a clean bird bath keep birds healthy and helps them maintain feathers for insulation and flight.
Clean bird feeders are also important to maintaining good bird health. Ideally, feeders should be cleaned or at least inspected at every filling. Old, damp seed should be removed and the feeder scrubbed with a brush to remove all traces of droppings and moldy seed. The feeder can then be soaked or rinsed with a one part bleach, ten parts water solution and allowed to air dry in the sun before refilling. Duncraft offers a product called Feeder Fresh which can be placed at the bottom of tube feeders to absorb moisture and prevent mold from forming.
Founded in 1952 and located in Concord, New Hampshire, Duncraft's objective is to bring the joy of backyard birding to wild bird lovers all across the country. Mike Dunn, owner and CEO is constantly inventing and searching for innovative ideas in bird feeding—giving bird lovers years of bird feeding enjoyment, success and satisfaction.
Duncraft
102 Fisherville Road
Concord, NH 03303
603-224-0200