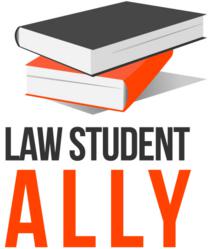 (PRWEB) July 31, 2012
A table, a chair, a bowl of fruit and a violin; what else does a man need to be happy? - Albert Einstein
Dr. Andrew Benjamin, a leading researcher on law student distress, found that although law students enter law school with the same level of emotional health as the general population, for many students, psychological health soon declines. In one study, 4% of students suffered from depression as entering 1L's and 40% suffered from depression as 3L's. The adversarial nature of law school and the legal profession, which fosters suspiciousness, hostility, and aggression, is largely to blame.
Combat the statistics and fortify your emotional health with 5 Must-Do's for law student happiness.
1. Make Friends
Happiness researchers agree that strong social bonds are essential to happiness. "For without friends, no one would choose to live," orated Greek philosopher Aristotle. Build strong relationships in law school to ensure happiness. Share your concerns and triumphs with other law students and get law school help from new friends who understand law school life. Although asking a fellow student for law school help may feel like an uncomfortable display of weakness, seeking clarification on Battle of the Forms or Res Ipsa Loquitor is a compliment and will help form a solid friendship.
2. Be Generous
Giving feels good. Loan a hornbook when you no longer need it. Direct someone to a helpful website. Buy someone a bottle of water. Carry an extra pen, cough drops, and a Power Bar. You don't have to be rich to be generous. The smallest offering will bring happiness because it feels good to make another person smile. Even kind words of encouragement will foster happiness. Be generous with your words by telling a student that she did a great job briefing a case, or that she would be a great addition to law review. Give a law student help to boost your own happiness.
3. Reach Out
Law students are so swamped that they lose perspective. A great way to remember that you are blessed is to join a law school help group that reaches out to the community to help people in need. The happiness effect comes from the Law of Downward Comparison. People define happiness in comparison with others, and when compared with those less fortunate, happiness is bolstered. Volunteer at a women's shelter, tenant assistance clinic, or veterans' legal service to boost happiness by putting your life in perspective. You will boost your resume by gaining legal experience as well.
4. Don't Gossip
It is tempting to tell a fellow student about another student's miserable, cringe-worthy answer in class. Don't. Gossip breeds negativity and negativity sucks happiness away. Anytime you speak about a third person in a way that criticizes or points out faults, you undermine your own happiness. Also, when you share a person's negative trait with another, you risk spontaneous trait transference; a psychological phenomenon where the person listening attributes the trait to you. So, the next time you want to talk about how someone didn't pull his weight in a group project, remember that you are about to suck the happiness out of the air and the traits of irresponsibility and laziness will be attributed to you.
5. Spend Money
Yes, money does buy happiness. Thankfully, it takes very little money. Law student help and happiness can come from a small expenditure, such as a pen or a highlighter. Pens and highlighters should feel good in your hand and look good to your eyes. It is worth an extra two dollars to upgrade to a great writing utensil to use everyday.
What low or no cost ideas do you have for maximizing law school bliss? Share your tips for law student help at http://www.lawstudentally.com/blogally/5-essentials-for-law-student-happiness.html