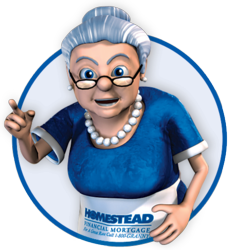 Chesterfield, MO (PRWEB) July 31, 2012
Granny 8 Mortgage (the mortgage company formerly known as Homestead Financial Mortgage) has recently moved their St. Louis office location to Chesterfield at the NE corner of Clayton and Baxter Roads. Granny 8 Mortgage also serves Kansas City and the surrounding areas from our office in Overland Park, KS.
Missouri, Illinois, Kansas, and Indiana homeowners can reach Granny8 by calling 800-Granny-8 or visiting their website at granny8.com.