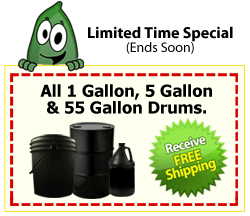 But apart from being non-toxic, the green cleaning products of MyCleaningProducts are also effective.
Miami, FL (PRWEB) July 31, 2012
It takes a lot of cleaning products to keep a home tidy and clean. However, wrong choice of cleaners creates more problems instead of bringing help in maintaining a house's cleanliness. So to provide homeowners and cleaning contractors true help in everyday cleaning processes, MyCleaningProducts introduced a line of cleaners made from natural ingredients. And as a bonus, it's now offering them with big savings.
See MyCleaningProducts' Special Deal for Today
There are many cleaning products today that are downright impressive. They offer quick positive results in less work. But the problem is, most of the conventional cleaning solutions contain strong chemical ingredients. And needless to say, those ingredients make many of today's cleaners a threat to health and even to the environment.
The use of those cleaning products with harsh chemicals emits harmful residues. Exposure to those elements can leave a person dizzy or bring them allergies or breathing difficulties. And of course, those elements also pollute the environment degrading more the bad state of the planet.
However, with the green cleaners of MyCleaningProducts, homeowners and cleaning contractors can now "green-up" their cleaning processes. That means safer home maintenance for homeowners and better cleaning services for cleaning contractors.
Because the company's cleaners are made from natural ingredients, they are non-toxic. Hence, compared with other cleaners, they are much safer. That saves everybody from any additional medical cost that chemical-based cleaners could cause.
Discover How MyCleaningProducts Makes Its Cleaners The Best
But apart from being non-toxic, the green cleaning products of MyCleaningProducts are also effective. With intensive researches, the company made sure that the cleaners are also able to fulfill their primary cleaning purposes. That prevents the repeat of every cleaning step. And that, in another way, spares every homeowner and cleaning contractor from more cleaning expenses.
Nonetheless, safety and effectiveness are not just the only things that MCP cleaners can deliver. Along with those two benefits, the products also bring them wellness. That's because the company infused with the cleaners, natural oils and fragrances that creates a zen-like home environment. In return, that indoor environment promotes relaxation and rejuvenation.
There are several cleaners under the banner of MyCleaningProducts. The company offers pest-control sprays, rust remover and mold remediation solutions among others. Some of the specific brand names of those products are Bed Bug Bully, Spider Bully, Rusterizer, Molderizer and Safe Shield.
As a company that highly holds up to its purpose of providing green solutions, MCP guarantees that its cleaners are the right picks. It assures that those mentioned products and every other one in its product list are all safe and effective and that they promote wellness. And for yet another reason that every homeowner and cleaning contractor should opt them over other cleaners, MyCleaningProducts are now offering them with 10 percent discount and free shipping. Buyers just have to enter the coupon code 'pr10' at checkout to take advantage of the special deal.