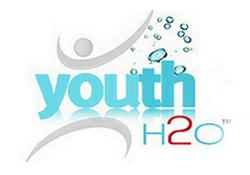 The dominating force of the Latin community in Miami makes Navarro the perfect location for our exclusive launch of youthH2O
Miami, FL (PRWEB) July 31, 2012
Revival Labs, operating out of Irvine California, is headed to the East Coast, setting its sights on the South Florida market to launch its newest product, a 2oz liquid shot of concentrated pure organic Superfoods. youthH2O, a sugar and caffeine free supplement, is comprised of all natural vitamins and minerals that indigenous South American's have been taking for centuries, including Camu Camu, Maca and Purple Corn.
South Florida is home to the Navarro Pharmacy chain, which boasts over 30 stores and an active online market place. Navarro, founded in the 1940's in Cuba by José Navarro, Sr., is currently the largest Hispanic owned pharmacy in the US.
"The dominating force of the Latin community in Miami makes Navarro the perfect location for our exclusive launch of youthH2O," said Revival Lab's founder Sultan Zikria. "Since our new product is full of ingredients farmed from the mountaintops of Peru and Brazil, and enjoyed throughout South America, it makes perfect sense for us to partner with Navarro: one of the largest, most respected retailers in the Hispanic community."
Zikria has made plans to move the majority of the company to South Florida and will be utilizing local talent to ensure a successful launch.
"We are ecstatic to be the first to launch youthH2O. Navarro is glad to bring on a product that enhances product assortment in health and wellbeing to serve its customers, especially because youthH2O is the first Superfood approved in the US by the FDA," Cristina Leon Rivero, Vice President, Marketing.
youtH2O is sold in boxes of 15 two ounce bottles, a month's supply. After just 2 weeks, those who use youthH2O cite sustainable energy, skin glow, enhanced mood and libido, improved metabolism, restful sleep and ongoing feelings of health and well-being.
About youthH2o
"youthH2O" is a caffeine free age defying energy shot made with rare Organic Superfoods that adapt to your body's needs enhancing beauty, performance and wellness- with the only side effect of looking and feeling younger. Results in 2 weeks. 'youthH2O' will make its retail debut in Navarro Pharmacy's throughout South Florida on September 5th.