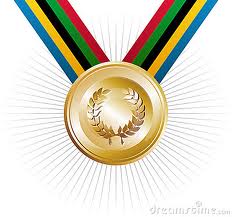 Goodnighties is made with high-performance fabric technology
Highland Park, IL (PRWEB) July 31, 2012
If there were a 'Sleep Olympics' training would begin in a quiet room and the winning uniform would be a new high-performance fabric called Goodnighties Recovery Sleepwear. Since nationally launching in May 2010 Goodnighties has grown a winning team of loyal users who now know the difference between other fabrics.
Similar to changing from old fashioned flat tennis shoes to high performance comfortable 'air' brands, once tried…there is no turning back.
At a time when poor sleep habits have proven to deteriorate overall health, alternative ways for relief better sleep have become a true necessity.
"Not only do athletes need sleep to improve on their athletic skills, but the restoration that occurs within muscles during deep sleep is important," says Sara Mednick, PhD, a sleep researcher at the Salk Institute in La Jolla, CA. Ironically, the technology used in making Goodnighties Sleepwear fabric (called IonX) first began in high-performance athletic apparel for professional athletes. IonX technology is an ionization process that stimulates blood flow to tired muscles to help promote healing and a quicker recovery for strained muscles.
All athletes know quality equipment is equal to skill when a victory is needed. For average people, 8 hours of sleep is recommended for optimal health and when body temperature is controlled with Goodnighties fabric – a 'dream' then becomes a reality. Many know fluctuating body temperature varies from person-to-person, men for whatever reason and women for hormones and menopause. In both cases may trigger a vicious cycle of insomnia and a feeling of stress which affects performance.
According to a National Sleep Foundation study over two-thirds of the women polled find their sleep problems are attributed to stress and that most will 'give up' sleep in their busy life first. When body temperature is irregular it adds to the problem that will ultimately compromise your health long term.
Goodnighties high-performance moisture-wicking fabric evens body temperature with a 'superior' moisture-wicking rating as measured and tested by Dr. Al Ouimet, lead scientist who developed the patented ionization technology used in making this fabric. "It is a winning combination of attributes (ionization, moisture-wicking & anti-microbial) never before found in sleepwear" says Goodnighties owner, Marcia Bacon. "Our customers love this comfortable fabric and as a result, our business is growing quickly" she continued.
It's no surprise that sleep is an individual approach and each person has different personal criteria. Goodnighties is poised to accommodate all needs with mix and match sizes, styles and colors. From XS to plus sizes. A new separately sold combination is for men. Now all can find relief through a simple, safe, easy-care and portable solution – Goodnighties Recovery Sleepwear. Currently sold on-line with an expanding business in select retail locations. Goodnighties is 100% Made in the USA.