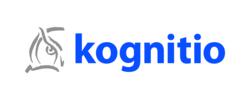 "The combination of Kognitio and Xtremeinsights is an example of the kind of alliance that will encourage greater adoption of Hadoop by mainstream businesses." — Matt Aslett, 451 Research
New York, NY (PRWEB) July 31, 2012
Kognitio, driving the convergence of Big Data and Cloud Computing, today announced a strategic relationship with Xtremeinsights, a solution provider focused on solving the challenges of Big Data by leveraging Hadoop with existing data management systems. Together, the companies said they will jointly offer their software and integration capabilities to companies seeking to gain greater insights from Big Data, especially at firms seeking to exploit the capabilities of the Hadoop platform.
Kognitio has taken a leadership role in Hadoop-based data analytics, introducing an innovative, tight integration capability last month. As an analytical accelerator to Hadoop, Kognitio speeds the analysis of data from Hadoop clusters using its in-memory analytical platform. This enables ad hoc, real-time analytics where organizations can use their existing business intelligence tools to obtain insights in a fraction of the time, with substantially lower costs. This is particularly true when clients leverage the company's long-established Kognitio Cloud capability.
That ability is a key element for firms seeking to take advantage of Hadoop in an analytics environment, and is consistent with Gartner's recently released definition of Big Data. Gartner describes it as "high volume, velocity and variety information assets that demand cost-effective, innovative forms of information processing for enhanced insight and decision-making."
"We are seeing increased interest from enterprises in products that enable them to balance the adoption of new technologies such as Hadoop with investment in existing analysis techniques and skills," said Matt Aslett, industry analyst at 451 Research. "This is especially true of technologies that enable businesses to maximize their investment in SQL analysis skills and tools. The combination of Kognitio and Xtremeinsights is an example of the kind of alliance that will encourage greater adoption of Hadoop by mainstream businesses, enabling them to gain greater business intelligence through the analysis of data that was previously ignored."
"Kognitio is making it possible for companies to implement in-depth, in-memory analytics on vast amounts of data via the cloud," said Jai Malhotra, co-founder of Xtremeinsights. "Kognitio integrates in a seamless and scalable manner with Hadoop, making it an in-memory analytical accelerator for Hadoop, This the kind of solution enables our clients to leverage the power and scale of Hadoop with the agility of an in-memory database, and we are pleased to be able to offer it to them."
Since its founding last year, Xtremeinsights has worked with Fortune 50 companies, helping them capitalize on the transformational potential of Big Data to create value. Its deep business domain, data science and technology expertise has helped the firm deliver competitive advantage.
"Xtremeinsights represents a new breed of consultancy, who add intellectual value over open source software, like Hadoop, to enable clients to obtain meaningful business results," said Michael Hiskey, Kognitio vice-president of marketing and business development. "Its clients need technology that will enable them to obtain the results needed to remain highly profitable and to stay ahead of their competition. They understand that Kognitio is the perfect companion to Hadoop that enables clients to achieve their objectives. Working together, we are committed to delivering the kind of innovation that Gartner's clients and other firms are seeking."
About Kognitio
Kognitio is driving the convergence of Big Data, in-memory analytics and cloud computing. Having delivered the first in-memory analytical platform in 1989, it was designed from the ground up to provide the highest amount of scalable compute power to allow rapid execution of complex analytical queries without the administrative overhead of manipulating data. Kognitio software runs on industry-standard x86 servers, or as an appliance, or in Kognitio Cloud, a ready-to-use analytical platform. Kognitio Cloud is a secure, private or public cloud Platform-as-a-Service (PaaS), leveraging the cloud computing model to make the Kognitio Analytical Platform available on a subscription basis. Clients span industries, including market research, consumer packaged goods, retail, telecommunications, financial services, insurance, gaming, media and utilities.
To learn more, visit http://www.kognitio.com and follow us on Facebook, LinkedIn and Twitter.