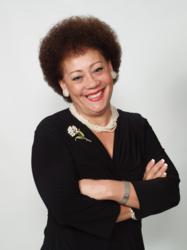 "I am a woman who used a quality education to get out of my mess. It set me free."
Aurora, IL (PRWEB) July 31, 2012
Dr. Lourdes Ferrer, nationally recognized scholar, researcher, author and expert in education, is launching her program entitled Sit in the Driver's Seat, From Aurora to the Rest of the World and Grooming for Royalty curricular and training programs for West Aurora District 129 during the 2012-2013 school year. The program, a customized version of her In the Driver's Seat curricula that includes videos, educator and parent training, and presentations all geared to help Hispanic youth succeed in school, is a first for the school district that serves 49% Hispanic students.
Ferrer, also a resident of Aurora, says, "This program is a wake-up call for the Hispanic community. It teaches Hispanic parents to take control of their children's education and puts the responsibility squarely on parents to help their children succeed." According to Ferrer, Hispanics have the highest drop-out rate with only 57% graduating from high school and barely 10% earning a college degree nationwide.
Complementing the program is Ferrer's book, Hispanic Parental Involvement: Ten Competencies Schools Need to Teach Hispanic Parents (2011). Based on thousands of interviews with Latino students over a five-year span, this book is written for administrators and teachers who work with Hispanic parents to increase parental involvement. She also authored Siéntese en la Silla del Conductor: Las Diez Competencias Para Conducir A Sus Hijos Al Triunfo Académico (2012). Written in Spanish, Sit in the Driver's Seat: The Ten Competencies to Drive Your Children to Academic Success outlines the 10 competencies they must know to successfully navigate the American education system in an intimately written, parent-to-parent style.
Ferrer's mission in life is to help youth succeed in the classroom and to raise awareness for education which she says goes far beyond a diploma. "What is a quality education? It is more than attending school, graduating high school or earning a GED. A quality education changes the way you see yourself and the world around you. I am not the woman who in 1990 crossed the Mexican border. I changed the way I see myself and I transformed myself through education." She adds, "No education is like being enslaved. You don't have a way out. You don't have freedom to define your own path. No education is like being lost in a dense jungle without a compass, a flashlight or water. You are just there waiting to be killed by an animal."
Ferrer is living proof. She credits a quality education as being the reason she escaped poverty and abuse in her own life. Born in Puerto Rico and raised in extreme poverty, Ferrer pursued education in an attempt to avoid repeating her mother's life of domestic abuse. In a twist of fate, she went on to marry at age 20, enduring violent abuse for nearly two decades before divorcing her husband of two decades. "Once you are educated," she says, "you have the ability to read, understand, and establish a network. You can get out of the most horrible situations. Education allows us to navigate even the worst challenges. "
Today, Ferrer is a nationally recognized and accomplished scholar, researcher, author and public speaker in the field of education. She has interviewed thousands of students in groundbreaking studies that address the Hispanic and African American academic achievement gap (Ferrer's parentage hails from both ethnic groups). Her three books have impacted student performance and parental involvement for families in Chicago area school districts and nationwide. She has earned a Bachelor's degree in Mathematics, a Master's degree in Research, Assessment and Evaluation as well as a Doctoral degree in Leadership.
"I am a woman who became free because of education," Ferrer says. "A quality education leads to a quality life. That means the freedom to choose your own path, sustain healthy relationships, leave a legacy, and enjoy certain pleasures of life. It is more than being able to pay the rent. Education not only led me to a better life but also to becoming a thought leader, a role model and an inspiration for others to pursue a quality education. "
About Dr. Lourdes Ferrer
Dr. Lourdes Ferrer is the author of Hispanic Parental Involvement: Ten Competencies Schools Need to Teach Hispanic Parents (2011) and Siéntese en la Silla del Conductor: Las Diez Competencias Para Conducir A Sus Hijos Al Triunfo Académico (2012). A third book co-authored by Ferrer is Voices: African American and Hispanic Students' Perceptions Regarding The Academic Achievement Gap (2012). Based on years of study, Voices discusses the African American and Hispanic academic achievement gap and is based on more than 1000 interviews with students. Ferrer's program, In the Driver's Seat, is a curricular and training program that provides training and instructional materials for schools to implement a multi-year, successful Hispanic parental involvement program. Ferrer is currently working on a follow-up to her book Voices. She is the keynote presenter in District 131's conference for new staff members and is a presenter for the 42nd Annual Illinois Association of School Social Workers Conference set to take place in Bloomington-Normal, Illinois this October. For more information on Dr. Lourdes Ferrer, please visit http://www.drlourdes.net.
# # #