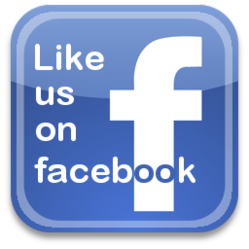 When consumers want to find us, all they have to do is go to Facebook.com/RapidGlass
Minneapolis, Minnesota (PRWEB) July 31, 2012
Facebook is one of the most popular websites in the world. Boasting nearly 900 Million users, it's only second to the almighty Google. Over 50% of the population in the United States uses Facebook, with the average user spending 20 minutes on the site each time they log on. This social media giant accounts for 20% of all page views on the internet with an astounding 425 million mobile users. People are checking their "Wall" and "News Feed" every day, so it only makes sense that small businesses communicate with their customers through Facebook.
Rapid Glass is pleased to announce the launch of its new Facebook business page with custom username. To commemorate this milestone, Rapid Glass will donate .50 cents to the Salvation Army for each "Like" they receive during the month of August. You can go to our Auto Glass, Windshield and Home Window blog for more information. This new Facebook username will make it much easier for consumers to find us, and will allow us to communicate specials and other current events with people and businesses that "Like" us.
Rapid Glass is always looking for more efficient ways to keep our Auto Glass, Windshield Repair and Window replacement customers informed of new trends and deals in the marketplace. Rick Rosar, president of Rapid Glass explains, "Our custom Facebook username will make it easier for us to market our brand and become more identifiable to our customer base. When consumers want to find us, all they have to do is go to Facebook.com/RapidGlass."
Many businesses already have their own business page on Facebook in addition to their website. The problem is when you search for them and you are lucky enough to find them, the uniform resource locator (URL) is made up of a string of unidentifiable character sequences which nobody can remember. Typically custom usernames, also called "Vanity URL's", were only available to enterprise level companies. Facebook has changed their guidelines making custom usernames obtainable for much smaller companies with a loyal following. "Rapid Glass prides itself on having a 'Loyal following' of repeat customers, says Rick, so communicating with our friends on Facebook was a no-brainer."
For 25 years, Rapid Glass has been one of Minnesota's premier Auto Glass, Windshield Repair and Window Replacement Specialists. We provide Quality Same Day Service for all of your Auto, Home or Business Glass needs. Our Customer Service representatives are friendly, knowledgeable and can assist you with whatever you may need.