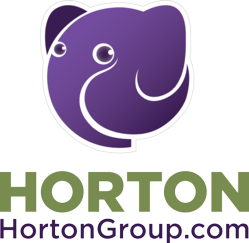 Nashville, Tenn. (PRWEB) July 31, 2012
The 2012 London Summer Olympics is certain to be full of drama and celebration - tears of joy and tears of sadness. As far as public response to the TV coverage it has been full of criticism, or so it seems. A Horton Group review of an article written by David Bauder covering the explosion of public criticism over Olympic network coverage via social media channels reveals a need to invest in resources that can prevent potential social media time bombs. Just days after the opening ceremonies what has become evident is the impact of fully evolved social media communities on building a perception of the games. The Associated Press articles shows that a large amount of the American viewing population is not only using social media to comment of the games themselves, but also the network television coverage.
After the first weekend of competition a Google search for "Olympics and social media" returns a variety of results. One of the top ranked links is a news article reporting a rash of negative online comments over television coverage and web streaming. The article claims that comments on social media platforms like Twitter have made it seem as though most viewers are unhappy with the coverage when in reality ratings are some of the highest ever seen. Regardless, the perception that Olympic coverage is lacking is present and readily available. Horton Group suggests businesses take note from this wide scale example. Though most businesses will never see this type of social media backlash, it offers up ample evidence in support of creating a strategic marketing plan to secure against potential brand image problems such as theses.
For many people social media is one of the few ways they are able to keep track of the event. "One hardly has to watch the Olympics to know what's happening because the social platforms have done such an outstanding job keeping everyone informed outside of the television," stated Horton Group Social Media Specialist. Those people not actually watching the programing and keeping informed through social media are more likely to form opinions about the network without even watching the television.
The article references an inability to create a plan or strategy that is adaptable to addressing large scale media problems that can arise as a result of new media outlets. For almost every business, social media can be a blessing and a curse. Businesses cannot keep the public from saying what it feels or hide the fact that it is happening - the key is prevention. With the right resources in place, issues can be addressed and handled before getting out of control. Most businesses will not have to deal with the logistics to handling a media crisis of this greatness. However, with the proper resources in hand, social media time bombs such as this can be diffused and even prevented.
About Horton Group
For more than 16 years Horton Group has been working with companies and organizations to cultivate powerful social media communities. Horton Group offers social media consultation services, management and custom built social networking websites. The full service advertising agency also offers website development and design, print design, media buying and more.
For additional information on Horton Group's social media and advertising services contact them at, 615-292-8642.