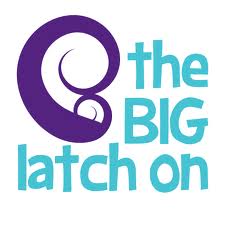 "We're so excited to support breastfeeding moms and babies in Los Angeles and San Fernando Valley!"
Los Angeles, CA (PRWEB) July 31, 2012
In celebration of World Breastfeeding Week August 1st-7th, a group of nursing mothers and babies will participate in The Big Latch On at 10:30am Saturday morning at A Mother's Haven Boutique and Educational Center in Encino, CA.
The World Alliance for Breastfeeding Action launched the first annual World Breastfeeding Week campaign twenty years ago to raise awareness of the benefits of breastfeeding and the need for global support for new moms and babies. World Breastfeeding Week, held August 1st-7th every year, is celebrated in 120 countries and marks the signing of the WHO/UNICEF document Innocenti Declaration, which lists breastfeeding benefits, plus global and governmental goals to promote the health of infants through lactation.
To celebrate World Breastfeeding Week, A Mother's Haven in Encino, CA will be participating in The Big Latch-On Event, a synchronized breastfeeding event held across the world where thousands of nursing women and their babies/children across the world will gather in their own communities to take part in breaking the record for most number of moms breastfeeding, aka latching on, at the same time.
The first Big Latch On took place in Aotearoa New Zealand in 2005 and has now taken off globally. It was introduced to Portland, Oregon in 2010 by Joanne Edwards and in 2011, 5687 women participated in the Global Big Latch On. This year, The Big Latch-On is aiming to once again break this record! So far, over 535 locations in 23 countries are signed up to support breastfeeding.
A Mother's Haven, a maternity and baby boutique & educational center in San Fernando Valley, is hosting the local Los Angeles Big Latch-On for moms who are breastfeeding their babies or toddlers. Teresa Gonczy, owner of A Mother's Haven, says "We are so excited to be part of this event! We love supporting new moms on their journey through those first years with their baby, and this is a great opportunity for parents who are just learning how to breastfeed, who are pumping, who are experienced with breastfeeding, or even those who are close to weaning." A Mother's Haven will also be having a huge sale on all sizes and styles of nursing bras & tank tops, nursing covers, and nursing pillows as part of World Breastfeeding Week, plus freebies with any breastpump purchase or hospital-grade pump rentals.
Breastfeeding mothers and babies can participate in The Big Latch-On Event by coming to A Mother's Haven in Encino on Saturday, August 4th. Sign-in starts at 10am, and everyone will breastfeed or 'latch-on' at 10:30am. All ages of babies/toddlers, as well as family, friends, and those who support breastfeeding, are welcome to attend. For more information or directions to the event, call 818-380-3111 or visit the A Mother's Haven website at http://www.shopthehaven.com/events.html
If you're interested in learning more about nursing & breastfeeding and The Big Latch-On, and finding a local event close to you, check out the main website at http://www.biglatchon.org/
As the premier breastfeeding boutique and educational center in San Fernando Valley just north of Los Angeles, A Mother's Haven just celebrated their 10 Year Anniversary! They strive to increase awareness and information about breastfeeding year round by supporting new moms and babies through one-on-one in-home lactation consults, a drop-in breastfeeding support group, and monthly prenatal breastfeeding education workshops. They also carry a large selection of nursing bras by Bravado and Medela breastfeeding pumps and accessories, as well as renting out hospital-grade Symphony breastpumps. A Mother's Haven is committed to helping expectant and new parents learn about breastfeeding and to creating a warm and inviting atmosphere for moms to breastfeed their baby, as well as helping moms to pump and then wean their babies when they're ready. For more information on buying breastfeeding products, renting a hospital grade pump, and taking mommy&me classes offered at A Mother's Haven, visit http://www.shopthehaven.com or call 818-380-3111.