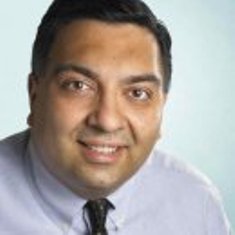 Smartsheet makes collaboration easy for everyone and cuts operational costs at every turn–whether we're opening a new branch, hiring employees, or managing contracts.
Bellevue, WA (PRWEB) July 31, 2012
Credit unions are continually looking for ways to be more efficient delivering programs and products that set them apart from the big banks. Restrained by limited resources, challenges emerge collaborating across disparate branch locations, meeting the wealth of compliance regulations, coordinating cross-departmental programs, and ultimately developing a culture of transparency and empowerment across the organization.
One way many credit unions are overcoming these challenges is by using Smartsheet's SaaS solution to securely collaborate on and manage a wide variety of processes and programs. For instance, Southeast Financial Credit Union, CPCU Credit Union, Eli Lilly Federal Credit Union, Firstmark Credit Union, GTE Federal Credit Union, Solarity Credit Union, Florida Credit Union, Missoula Federal Credit Union, Motion Federal Credit Union, Capital Communications Federal Credit Union, Elevations Credit Union, and many others use Smartsheet.
"Traditionally, departments at credit unions have been siloed, working independently. Perhaps this is because our culture has relied on desktop software like Microsoft Project or Excel which were never designed for true collaboration," said Arp Trivedi, Manager of Administration at New Jersey's Motion Federal Credit Union. "Smartsheet is invaluable to us. It makes collaboration easy for everyone and cuts operational costs at every turn–whether we're opening a new branch, hiring employees, or managing contracts."
Uses for Smartsheet in Credit Unions
With a familiar spreadsheet look and feel, the popular collaborative application combines its intuitive design with file sharing, automated reminders and updates, and project management capabilities such as Gantt charts. Some other common uses of Smartsheet across credit unions include collaborating and managing:

marketing campaigns
system migrations
branch build/design
product development
audit processes
HR candidate tracking
community programs
sales tool development
strategic planning
For Verge Figueiredo, VP of Operations, and his team at Massachusetts' CPCU, Smartsheet provides the collaborative structure they need for audit preparation. "When an auditing firm sends us a request list, we put it in Smartsheet and prepare all the documentation to fit their needs. We attach files directly to the rows and share the sheet with the auditors before they come onsite. By using Smartsheet, and allowing auditors to access the information immediately and remotely, we're more organized and as a result, audits run more smoothly."
Michelle Payne, Communications & Education Manager at Eli Lilly Federal Credit Union, explained her team's primary goal of using Smartsheet's collaborative tool was to serve the role of marketing coordinator for the company. "We needed a robust, well organized resource to rely on to keep us on top of the flurry of inter-departmental projects. Smartsheet has filled this role in staffing. It helps us manage, collaborate and complete marketing requests from the rest of ELFCU (135 staff total). It's an integral part of our Marketing team today."
About Smartsheet
Smartsheet.com, a leading enterprise SaaS collaboration solution for organizations, offers an innovative approach to collaborating on any project or process. Accessible from any device or browser, Smartsheet combines the ease of use of a spreadsheet with collaborative file sharing and discussions, visual timeline management and automated workflow capabilities. It's used to manage diverse types of work including projects, programs, and core business operations. The award-winning app is trusted by tens of thousands of subscribing organizations in more than 100 countries.
Smartsheet is integrated with leading web services such as Google Apps, Box, and Salesforce. Located in Bellevue WA, the privately held company is backed by Madrona Venture Group, a leading venture capital firm. Visit http://www.smartsheet.com for more details.