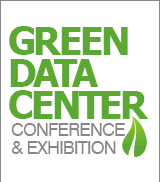 London, UK (PRWEB) July 31, 2012
The Green Data Centre Conference and Exhibition will reconvene in London on September 18th-20th to explore emerging trends and driver behind the green data centre movement. Attendees will gather to learn best practices from colleagues in the field.
Featured presentations from the show include Verne Global's Keflavik, Iceland build. The presentation entitled "Renewable Energy – The Evolution of Energy Efficiency" will take an inside look at one of the most energy efficient and cost effective facilities worldwide. The case study looks at Verne's use of free natural cooling options that don't require any chiillers or compressors, as well as their use of geothermal and hydroelectric power options. The presentation will be held on September 19th and will be delivered by Verne CTO Tate Cantrell.
Another exciting facility featured at the conference will be that of Green Mountain Data Centre out of Norway. "In a mountain, by a cold fjord, you find the world's greenest data centre in the world." Though many companies have boasted the greenest facility worldwide, Green Mountain may have a claim to the crown. Company founder Knut Molaug will walk attendees through the infrastructure of this unique facility, built into the side of a mountain, and cooled by the water of a nearby fjord. The old underground NATO base that once held ammunition and weapons is now occupied by racks and IT equipment.
Other case studies presented at the conference will include Morgan Stanley, Fujitsu, CBRE, HP and Colt. Visit the conference website at http://www.greendatacenterconference.com for more information including a full agenda and speaker list.
For registrations or inquiries please contact Jessica.Drew(at)gsmiweb(dot)com or 44 330 808 0198.