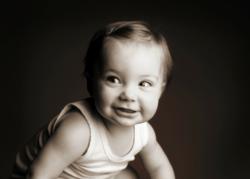 This plan is designed to take some of the financial burden off of the couple; hopefully with less stress and access to multiple transfers, they are more likely to achieve pregnancy
Norwalk, CT (PRWEB) July 31, 2012
Reproductive Medicine Associates of Connecticut (RMACT), Fairfield County's leading fertility clinic and egg donation center, has created a plan that makes donor eggs more affordable for patients without insurance coverage. Starting this summer, the Donor Egg Opportunity Plan is designed to reduce treatment costs while also giving couples the best chance to achieve a pregnancy.
"Our goal is to make this successful family building option more accessible for patients interested in being egg donor recipients," says Dr. Mark Leondires, medical director and lead infertility doctor with RMACT. "Couples receiving fertility treatment often have to make challenging decisions. This plan is designed to take some of the financial burden off the couple; hopefully with less stress and access to multiple transfers, they are more likely to achieve pregnancy."
What the Donor Egg Opportunity Plan Includes:
The Donor Egg Opportunity Plan includes recipient and donor fees, all services related to donor screening and selection, cycle monitoring for both the recipient and the donor, a fresh embryo transfer, and a subsequent frozen embryo transfer if the fresh embryo transfer does not result in a pregnancy. In addition, all cycle medications, egg retrieval, intracytoplasmic sperm injection (ICSI), and cryopreservation is covered.
Patients who choose the plan will be matched with an egg donor of their choosing, and will be treated with in vitro fertilization (IVF) and fresh embryos created using donor eggs. If they do not achieve a pregnancy, they will be offered a second embryo transfer using the frozen embryos created from the original IVF-donor cycle. If the donor does not adequately respond to egg stimulation, patients will receive a refund of up to 80 percent of the fee.
Who are Candidates for Donor Eggs:
Egg recipients are women who want to conceive, carry and give birth to a child but are unable to do so because of an unresolved medical or genetic issue. There are several reasons why this may happen: inability to produce healthy eggs, unsuccessful superovulation therapies, the early onset of natural menopause or surgically-induced menopause resulting from cancer treatments, and premature ovarian failure and repetitive failures with IVF. Women who carry certain genetic disorders may also want to consider being a donor egg recipient. Recipients of donated eggs and their partners are screened and tested early on in the egg donation process and must meet certain medical criteria.
About RMACT
Reproductive Medicine Associates of Connecticut (RMACT) specializes in the treatment of infertility, and is one of 11 leading In Vitro Fertilization (IVF) centers nationwide chosen by In Vitro Sciences to participate in its Centers of Excellence program. With Connecticut fertility clinics and egg donation offices in Norwalk, Danbury and Stamford, and affiliate New York fertility clinics serving Westchester, Putnam and Dutchess counties, our team of Board-Certified Reproductive Endocrinologists offer a wide range of infertility treatments from ovulation induction and intrauterine insemination (IUI) to the most advanced assisted reproductive technologies including in-vitro fertilization (IVF), egg donation and its own cutting-edge procedure called Comprehensive Chromosomal Screening (CCS), a form of preimplantation genetic diagnosis (PGD). RMACT offers individualized infertility treatment plans in a patient-focused and supportive environment. Support services, such as, psychological counseling, acupuncture and yoga are also available through RMACT Integrated Fertility & Wellness Center, as well as infertility treatment financing.
The RMACT team of fertility doctors includes Drs. Mark P. Leondires, Spencer S. Richlin, Joshua M. Hurwitz and Cynthia M. Murdock. All physicians are members of the American Society for Reproductive Medicine (ASRM), the Society for Assisted Reproductive Technology (SART) and the Fairfield County and Connecticut Medical Societies. RMACT's IVF laboratory is accredited by the College of American Pathologists (CAP), and CLIA; other accreditations include the Accreditation Association for Ambulatory Health Care (AAAHC) and the American Institute for Ultrasound in Medicine (AIUM). For more information visit http://www.RMACT.com.