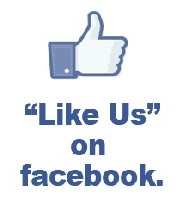 Honolulu, HI (PRWEB) July 31, 2012
Maui'd Forever, one of Hawaii's premiere wedding planning companies is now offering a free wedding to those that befriend them on Facebook.
Owner and President Mark Steffan said in an interview: "There are many resorts in the Caribbean and Mexico that offer free weddings at their resorts. They require the guest along with family and friends to stay at that resort. We are competing against that market with our free wedding in Hawaii".
The rules are simple and require the couple to reserve their travel through Maui'd Forever. To qualify for this offer the destination wedding couple needs to go onto Facebook and to "Like" Maui'd Forever's page. They will then get instructions on how to go about getting their free travel.
The free wedding package includes assistance in getting a Hawaii marriage license although the couple will still need to spend an additional $65 with the State of Hawaii. A beach side wedding site, a minister to perform the ceremony and a keepsake wedding certificate are also included. This simple package also allows for the couple to upgrade and get additional wedding services at competitive rates. So if they decide that a photographer, videographer or flowers are needed they can access those services and more through Maui'd Forever's ala carte wedding items webpage.
In that same interview, Mr. Steffan also said "We plan to offer this incentive on an ongoing basis and on all the Hawaiian Islands we serve; Oahu, Maui, Kauai and the Big Island of Hawaii. Our travel packages are not only competitive they are often the best priced out there. We primarily do Hawaii Travel through Pleasant Holidays for these travel packages and they have a meet or beat guarantee".
With over 20,000 weddings happening annually in Hawaii, Maui'd Forever hopes to deliver a lot of free weddings. This offer is limited to those traveling from the Mainland United States or Canada. Mr. Steffan in his final comments wanted to stress that "this is not a bare bones service. Our free wedding offer is a legitimate bargain for those seeking to marry in Hawaii. We offer all our same great advice on wedding locations, vendors and details only an experienced Hawaii wedding planner can deliver".