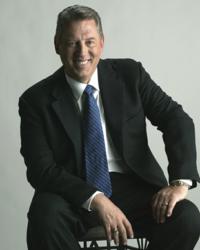 Salt Lake City, Utah (PRWEB) July 31, 2012
MonaVie announced today that John C. Maxwell will be a keynote speaker at the company's upcoming Accerler8 Convention in Anaheim, Calif., September 7–8, 2012.
John C. Maxwell is an internationally renowned leadership expert, coach and author who has sold over 21 million books. Dr. Maxwell founded EQUIP and the John Maxwell Company, organizations that have trained more than 5 million leaders in 175 countries. Every year he speaks to Fortune 100 companies, international government leaders and organizations such as the United States Military Academy at West Point, the National Football League and the United Nations. A New York Times, Wall Street Journal and Business Week bestselling author, Maxwell's The 21 Irrefutable Laws of Leadership has sold more than 2 million copies. Developing the Leader within You and The 21 Indispensable Qualities of a Leader have each sold more than 1 million copies. Learn more at JohnMaxwell.com.
We invite you to come and join John Maxwell, MonaVie Founder Dallin A. Larsen, MonaVie President of North America and Europe Randy Schroeder, and leadership from across North America in celebrating the 8th anniversary of the creation of MonaVie juice at Acceler8 in Anaheim, California. Leaders are born at events, so we'll see you there!
Click here for more information or to register.
About MonaVie
From the first sip to the last bite, MonaVie is changing lives for the better. Since 2005, MonaVie has created premium, all natural products dedicated to promoting health and wellness worldwide. With distribution in 23 countries, MonaVie brings you antioxidant-packed health juices, nutrient-rich weight solutions, revitalizing energy drinks, and powerful nutritional elements made from the best and rarest ingredients on Earth. Together with the business opportunity, MonaVie products empower people to live healthier, more meaningful lives. That greater meaning is revealed through our heartfelt commitment to doing good in the world and by helping children and families in need through The MORE Project. Start living A More Meaningful Life™ today and discover the true, life-changing power of MonaVie goodness. Learn more at http://www.monavie.com, or connect with us via our Social Networking sites.