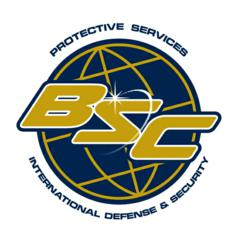 It's a fun and exciting time of year, but as always- keep aware of your surroundings.
Ft. Lauderdale, FL (PRWEB) July 31, 2012
Bryant Security, a Miami professional security company takes pride in serving numerous schools throughout Miami-Dade and Broward during school season for security services and patrolling. Bryant Security reminds parents and neighbors about back to school safety including bus safety, the use of crossing guards, bullying and more.
As summer comes to a close, children and parents prepare for bus schedules, after school sports, car pooling and after care programs. Bryant Security wants to remind parents and students about back to school safety. "It's a new school year. Some kids are going to new schools, riding on new busses, and we want to remind them about a few safety tips to think of. It's a fun and exciting time of year, but as always- keep aware of your surroundings and know what to do in an emergency situation." says Rene Zerquera Operations Manager for Bryant Security.
Bryant Security Back to School Safety List
-Know designated bus stop. Be accompanied by a parent until the bus leaves.
-Create a meeting place with parents. Always be at that spot, and keep cell phones on.
-For parents dropping kids off, don't leave purse unattended in the drop off lane. Keep it close at all times.
-Give driving through school zones and car pools full attention. No cell phone use.
-Use crossing guards.
-Use the buddy system.
-Don't accept rides home from strangers, no matter what.
-If attacked, fight back and scream loudly.

If a stranger knocks at the door, don't answer it.
-If someone calls and asks for a parent, say "She can't come to the phone right now" and ask to take a message. Remember not to brag about staying home alone - you don't want other kids to try to take advantage of your empty house.
-Learn how to lock the windows and doors.
-Know important phone numbers and know when to call mom or dad and when to call 911 for help.
-If you witness Bullying, SAY SOMETHING to a teacher or principal.
To learn more about staying safe this school year, log onto http://www.BryantSecurity.com.
About Bryant Security
BRYANT SECURITY is one of South Florida's most established and well diversified security companies. Providing South Florida guard services armed and unarmed in the Miami-Dade and Broward Counties, this family owned and operated business has proudly served and protected the community, property and people since 1985.
Offering innovation, quality, professionalism, resourcefulness, experience and flexibility, this makes Bryant Security the security services industry leader of South Florida. Mandating skilled manpower, teamwork, expertise, specialty knowledge and trained security officers to demonstrate precise and flawless conduct at all times. From executive level protection to CCTV Camera and Entry Systems, they demand the very best! Each protection task private or public that their protection officers undertake calls upon their extensive training which focuses on ensuring the security and safety of your company, property and staff.
When you select BRYANT SECURITY you are ensuring that your facility will enjoy the highest possible degree of Miami professional security. Their management team consists of hands-on leaders who will work directly with you in planning and implementing your campus' security and contingency planning needs. BryantSecurity.com or 305-405-4001.