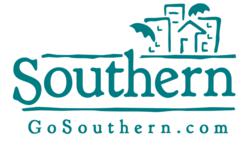 Northwest, FL (PRWEB) July 31, 2012
Get ready for a sweet Southern experience when you download the free GoSouthern App. This mobile app works for both iPhones and Androids and is quickly becoming popular among not only guests of Southern Vacation Rentals but also local residents and even people visiting the area that may be staying with another company along the coast.
The app is loaded with an enormous amount of information offering local recommendations about what to do in each of the areas that Southern Vacation Rentals operates. The footprint of the app matches that of Southern's from Perdido Key in the west to Port St Joe in the east and every beach community between. With GPS mapping, visitors can see immediately where these points of interest are in relation to them at any given time.
Through protected log-ins, this new tool offers actual Southern Vacation Rentals guests an insight into their property with very pertinent information about their vacation rental. "Not only is the app a fun gadget to promote local businesses, activities and our properties, it is also a terrific mechanism for distributing vital rental material to our guests," said Southern's Chief Marketing and Sales Officer, Patricia Hardiman. According to Ms. Hardiman, the app "will continue to grow in functionality and communication capabilities."
To download the free app, search for GoSouthern in your app market or go to GoSouthern.com for more information.
In business since 1995, Southern Vacation Rentals, including Pointe South Vacation Rentals, is part of the Southern Management Group with Real Estate Sales, Residential Leasing and Association Management divisions. The Florida vacation rentals company represents nearly 800 beach vacation condos, homes and cottages on Florida's Panhandle in Destin, Perdido Key, Pensacola Beach, Navarre Beach, Fort Walton Beach, South Walton, Panama City Beach, Mexico Beach, WindMark Beach and Port St. Joe. Visit the website for a comprehensive look at their Florida vacation rentals with hot vacation deals, reviews, on-line reservations and more. http://www.SouthernResorts.com . 866.558.1163. Ready. Set. Go Southern!