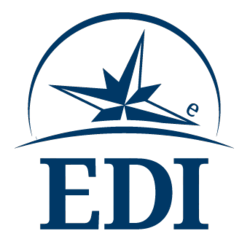 EDI's Summit is the perfect opportunity for law firms to show current and potential clients that they care about leveraging technology to find solutions and solve problems.
Washington, DC (PRWEB) July 31, 2012
The non-profit Electronic Discovery Institute ("EDI") will host the second annual Leadership Summit at the Ritz-Carlton in Fort Lauderdale, Florida, from October 17-19, 2012.
EDI's Leadership Summit was developed to advance corporate and government decision-makers' understanding of legal technology through an agenda designed to encourage interaction in over 25 roundtables, panel discussions, breakout sessions and workshops in an intimate setting. The Summit will facilitate brainstorming and learning new strategies for electronic discovery, litigation management, data preservation, email archiving, social media, cyber security and other current legal technology issues.
EDI co-founder Anne Kershaw explains, "We founded EDI to provide unbiased research and education for lawyers and judges to enable lawyers to make intelligent technology decisions based on true understandings, so we are delighted that law firms are recognizing the value of what we do and are participating in and supporting our mission."
"Unlike most other conferences, the Summit--hosted by a non-profit--has one true agenda: education," notes Kurt Leeth, EDI's Director of Sponsorship Outreach and Special Events. "Responses to our save-the-date emails indicate an increase of over 40% in attendance from 2011."
Approximately 130 leading jurists, lawyers and technical experts will engage in analyzing legal issues related to advances in the use of technology and digital information in a collaborative atmosphere designed to foster relationships throughout the sessions and networking activities comprising the event.
According to Barbara Hanahan, EDI's Director of Programs and Communication, "EDI's Summit is the perfect opportunity for law firms to show current and potential clients that they care about leveraging technology to find solutions and solve problems."
Danielle Nicholson, EDI's Director of Event Marketing, adds, "Law firm commitments to participate in the Leadership Summit are already 50% higher than last year's total. There are only about three openings left; at the current rate, law firm opportunities will be closing this week."
EDI's law firm supporters are quick to point out the benefits of participating in the Summit. Shari Aberle, a Partner at Dorsey & Whitney LLP, tells of her experience at last year's event: "EDI's Leadership Summit 2011 was an outstanding collection of expertise and thought-provoking discussion. I walked away with valuable information that has informed my practice in dealing with electronic discovery in my cases."
Mike J. Boland, Managing Director of Drinker Discovery Solutions, LLC, sums it up best: "It is hard to find industry events that are collaborative and free of vendor pressure. The EDI Summit really builds that. It allows people actually dealing with ediscovery issues in their daily businesses and organization to get together and collaborate. Attendees quickly realize that the issues they face are not unique to their organizations and that solutions exist. I would be surprised if any one attendee walked away from the Summit without having real direction and possible solutions for their ediscovery issues."
About the Electronic Discovery Institute
The Electronic Discovery Institute is a 501(c)(3) non-profit research and educational organization. Focused originally on the electronic discovery process in litigation, the Electronic Discovery Institute has expanded its scope to include all technologies and processes that intersect in some way with law. EDI's reports and articles are available for download from EDI's website free of charge.
Contact Information:
For more information, see our event website or contact:
Barbara Hanahan
eDiscovery Institute
Barb(at)LawInstitute(dot)org
202-596-6876