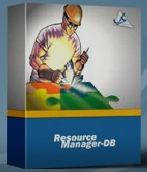 Efficient production scheduling, including capacity requirements planning is critical for our goals. - Albert Soo
South Lyon, MI (PRWEB) July 31, 2012
User Solutions, Inc., announced immediate availability of Noah Workcenter Scheduler v2012. Designed for operations where finishing a job or project on-time is vital, Noah Workcenter Scheduler is easy-to-use and provides a powerful set of tools to help users manage Workcenter (labor and machine) resources and reduce job and project cycle times.
Quick and Easy Implementation
An add-on to Microsoft Excel, Noah Workcenter Scheduler offers a simple method for planning, scheduling, and tracking Jobs, and is ideal for any operation that needs to accurately predict and meet delivery times. Key benefits include: easy configuration and maintenance, finite capacity planning with daily schedules for workcenters, visual reporting of backlog and bottle neck analysis, WIP (Work-In-Process), throughput and workcenter utilization, job interruption and delay analysis. Noah Workcenter Scheduler now combines quick planning and 'what-if' capabilities with the ability to adjust for inevitable interruptions and delays to the planned schedule.
GE Medical Systems Delivers On-Time with Noah
GEMS Healthcare Solutions of San Ramon, CA (a subsidiary of GE Medical Systems), provides integrated data mining, Internet-based benchmarking and consulting solutions to healthcare providers. According to Shavonna Portue, Director, Product Operations "Delivering accurate information to our customers in a timely manner is the core of our business. Each financial analyst on our staff handles multiple accounts, and our biggest challenge was finding a resource scheduling system which would allow us to share the same resources across multiple projects. User Solutions' Noah Workcenter Scheduler provided that solution. Now, we can track problem areas and get good feedback on potential bottlenecks before they happen. No more unknown statuses, and it makes adjusting schedules easy! We now know exactly what staffing requirements are and can flex our workforce to fit the changing needs of our customers"
Compatible and Affordable
Noah Workcenter Scheduler is only $495 for a single user and $990 for a multi user. The product runs as an add-on to any version of Microsoft Excel and is available from http://www.UserSolutions.com or authorized resellers.
About US
User Solutions, Inc. was founded in 1991 to fulfill the genuine need for lower cost, easy to learn and use software solutions for the manufacturing and operations management markets. Their solutions, driven by direct customer demand, have helped thousands of companies worldwide become more efficient and profitable. For more information, or for free trial, contact: http://www.UserSolutions.com or call toll free (800) 321-8737.