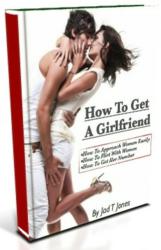 The energy you project on a woman is very important
Vancouver, BC (PRWEB) July 31, 2012
Author Jad T Jones has just released another high definition dating advice video showing men how to talk to a girl for the first time. In this video, which is live on YouTube, Jad goes into great detail about how to introduce oneself to the opposite sex in a friendly and non-intrusive manner.
According to Jones, viewers tend to learn a lot more when there is some form of video demonstration provided; this allows men to visually witness what is being taught to them.
Jones says he receives dozens of emails and YouTube comments daily thanking him for his simple to understand dating advice. Many men are finding fast success after watching Jad T Jones' free videos on YouTube.
Jad's goal is to get in front of as many men as possible and spread the lessons of integrity, respect and dignity. He believes that men should treat women with the utmost respect while also respecting themselves.
Jones says, "In today's society many men have grow to believe that they must manipulate or lie in order to attract a woman; this simply isn't true. Most women appreciate a respectful honest guy who also respects himself. The main thing I'm teaching men is that we can attract beautiful women while maintaining our full integrity."
Jad T Jones currently has over 60 videos published on YouTube with over 400,000 views.
Jones says, "This is my life's purpose. The feeling I get from helping men become better with women is truly fulfilling. I can see myself doing this for the rest of my life."
After self publishing his book "How To Get A Girlfriend" on Amazon kindle, Jones says h e will continue to write and release new books in the future.
For more information and to check out Jad T Jones's website, go to: http://how2getagirlfriend.org