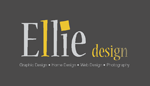 (PRWEB) July 31, 2012
Companies looking for fresh ideas are encouraged to schedule a free consultation with the Ashburn, Virginia-based company, which was established by a group of professional architects, graphic and web designers. The company specializes in website and graphic design, logo and book design, home design, photography and online marketing among others. The video features an overview of the total online solution package of services that Ellie Design can provide for those who want to stand out from the competition.
Aside from being one of the largest web and graphic companies in the Washington, DC area, Ellie Design boasts of a team of website designers and developers, all of whom are highly-trained and experienced to handle all your digital age requirements. The company takes pride in the capability of its creative team to come up with a unique logo design, email blast design, poster design and everything that its customers need to keep their brand visible.
Ellie Design offers three choices for the Graphic Design Package, all of which includes custom design, revisions, contact form, search engine submissions and first page keywords. The choices are: The Bronze Package at $99 per page, Silver package at $139 and Gold Package at $179. While the Bronze and Silver Packages includes two and five revisions respectively, the Gold Package includes an unlimited number of revisions. The Web design package is available at $499.
As the newly-launched video for Ellie Design indicates, the company has made available a complete online solution that will not only help businesses build their website but which will also help these businesses reach their target market through internet marketing. The Internet Marketing Package is available in Bronze $299, Silver $499 and Gold $799. The company employs only the White Hat Method in promoting the websites of its customers and in keeping them at the top of the search engines. More importantly, it follows the Google Penguin Update which is very critical for websites that want to keep their rankings up.
The Internet has made business a more competitive world. However, it has also opened up a lot of opportunities for small businesses and has leveled the playing field when it comes to competition. Ellie Design aims to provide all types of businesses a chance to build their brand and keep them ahead of the competition. Check out the video for more information on how the company can achieve this objective.